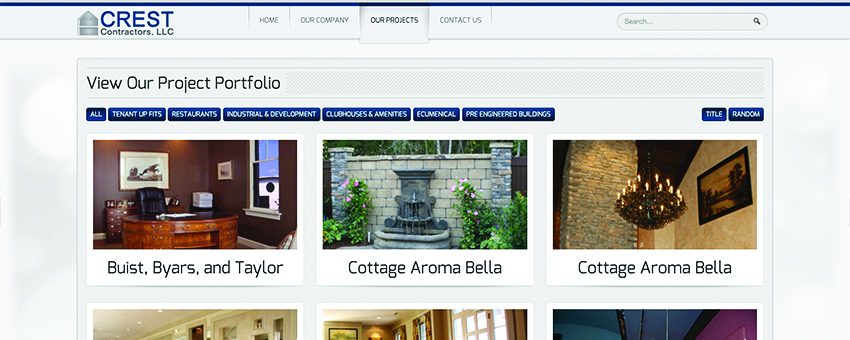 One of the most significant issues that people have when hiring a professional contractor is finding the perfect balance between quality and budget.  It's natural to want to get the biggest bang for your buck, but that often means giving up on a little bit on the quality side of things, so that your money will stretch further. That is not a decision that you have to make if you leave your job in the hands of Crest Contractors. They have made it their goal to deliver the perfect balance of price and quality to all of their customers, and the results are there for all to see.
Crest Contractors co-founders Paul and Steve Koenig already had many years of experience under their tool belts when they decided to turn their attention to the commercial side of things in 2003. That meant taking on many high-profile projects in and around the Charleston, South Carolina area, all of which can be viewed on the company website. It is there that you will be able to fully see just what the Koenig's have been able to accomplish with Crest Contractors, and why they should be considered the first choice when it comes to commercial contracting in that area.
One of the great things about the Crest Contractors website is the ability to get more detailed information about the work the company has done in the past. They have broken up their jobs into different categories, and all you have to do is click on each one to get an idea of the great work they deliver. There is a picture of each project that is accompanied by a small description of what it is precisely they were hired to do. The pictures are more than enough to show the detail and quality that Crest Contractors put into every project they are hired to tackle.
The Crest Contractors website is actually also a pretty good indicator of how seriously they take their business. Where many companies are content to throw up something fundamental, Crest delivers a site that has all the information you need about the company, as well as past projects, and some different ways to contact them if need be. The site is incredibly easy to navigate and goes a long way toward inspiring confidence in the company itself. A professional attitude towards business should begin even before making contact with the customer, and that is exactly what their website does.
If you are looking at hiring a commercial contractor for a major project in the Charleston area, you should take the time to talk to someone at Crest Contractors. They will be happy to listen to precisely what you need and will work with you to try and put together a quote that fits within your budget constraints. You will quickly discover that getting quality work done by a professional contractor does not necessarily mean having to spend an absolute fortune in the process.