Check out one of the new Amazon Affiliate websites recently developed by the team at Final Web Design. Natural Gifts For Her is a powerful website built on the WordPress CMS platform with customized WooCommerce extension.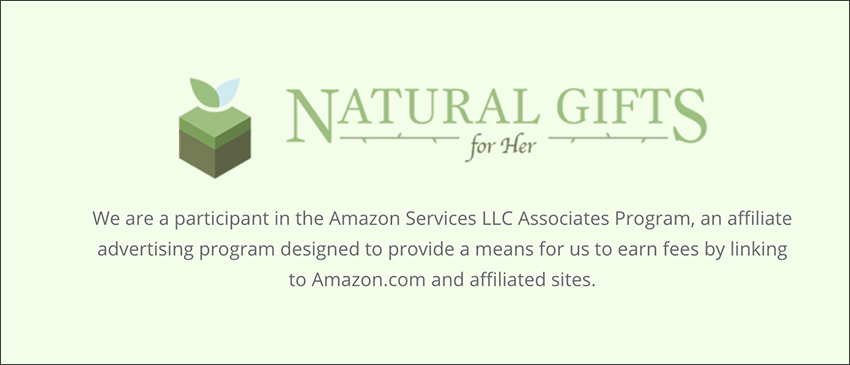 About Natural Gifts For Her
Natural Gifts For Her is a great place to buy natural and organic products for women online. Enjoy a natural way of living with a great shopping experience. By curating products from Amazon Natural Gifts For Her is able to provide healthier purchasing decisions.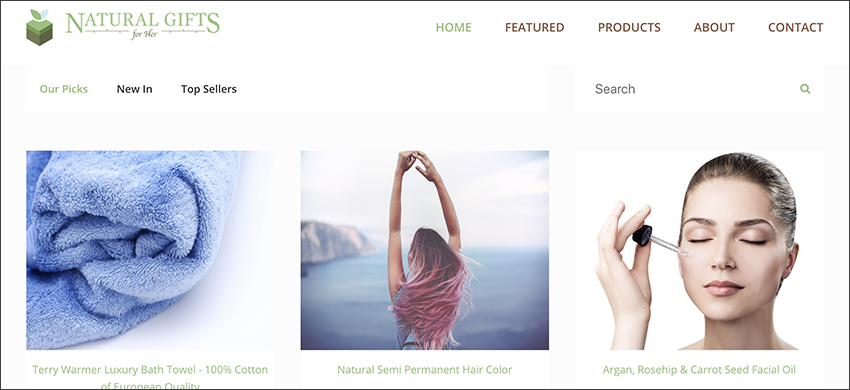 Amazon Affiliate Web Development
As an Amazon Affiliate website, Natural Gifts For Her was developed in such a way that it meets all of Amazon's affiliate website requirements. Amazon affiliate website owners are able to generate traffic and customers through website links and purchases.
Affiliate websites have been around for almost 20 years and are able to be built on all of today's popular CMS platforms but must meet specific requirements in order to be accepted by Amazon.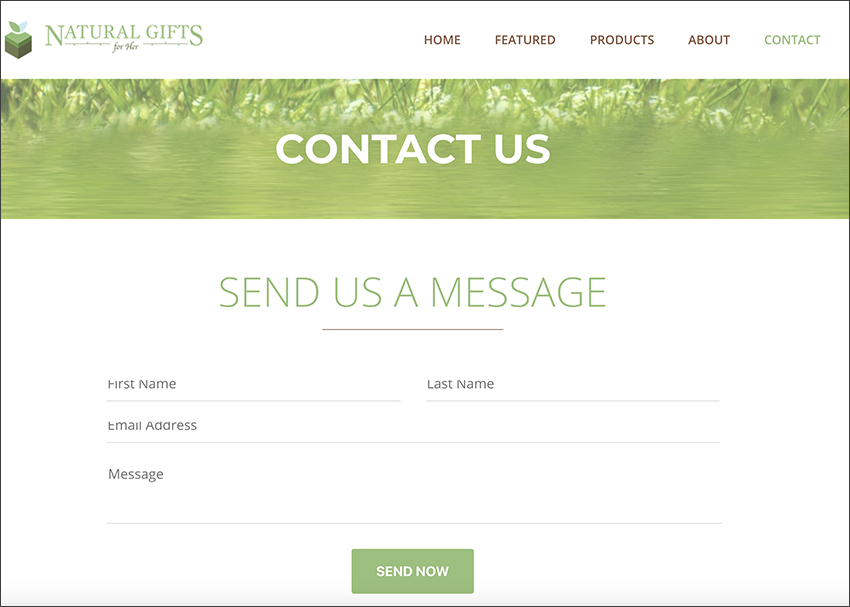 Preview the Entire Website NaturalGiftsForHer.com Below:
Check out a preview of the NaturalGiftsForHer.com homepage. All of our websites are built with the latest technology and designed for the most popular platforms.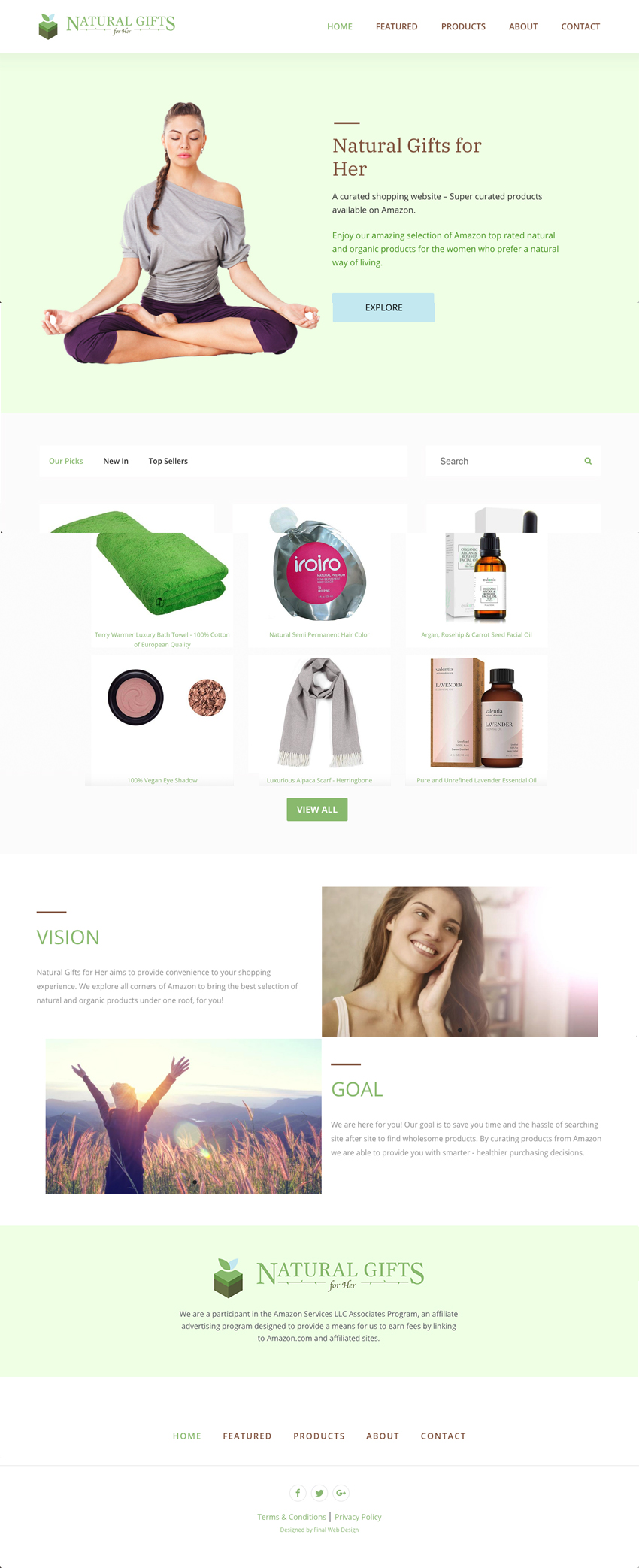 Contact Final Web Design and Develop your Amazon Affiliate Website
If you are interested in finding out how you can start developing your own Amazon affiliate website, contact the professionals at Final Web Design today. Fill out our contact us form or give us a call at (888) 674-7779 and we will assist you with getting started on creating your own business online.