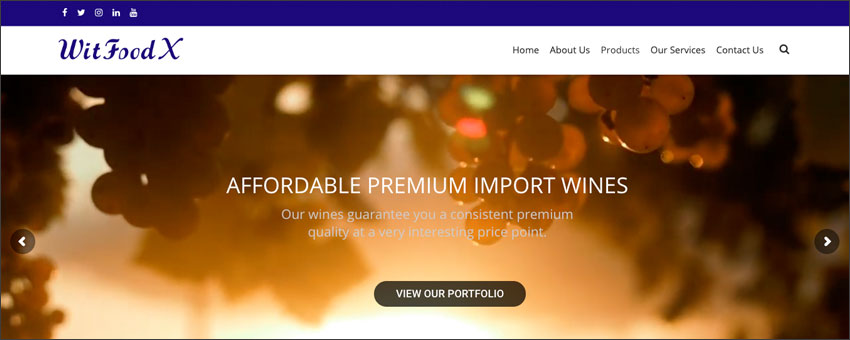 Wit Food X has a new website released designed and developed by the team at Final Web Design. Be sure to visit them at https://WitFoodX.com and has a look for yourself. This is a professional WordPress development with custom features such as an introduction video, dozens of product inventories, social media integration and much more.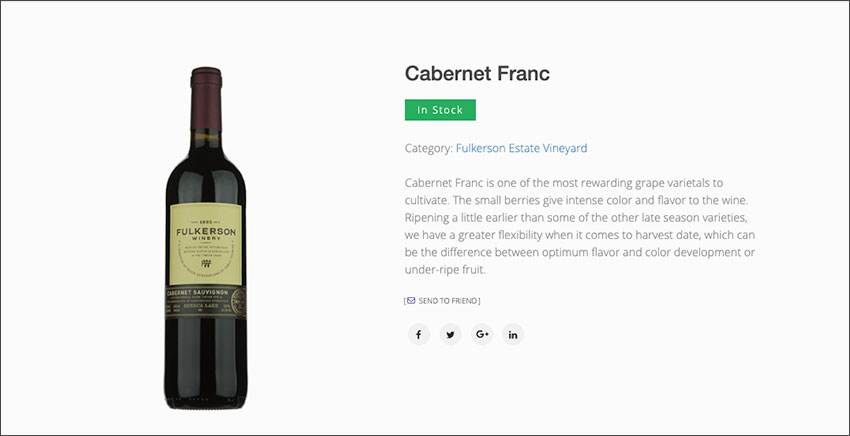 Food and Wine Export Made Easy! We handle all regulatory compliance needed for the products to arrive at their destination port, get cleared and be able to get commercialized without any problems.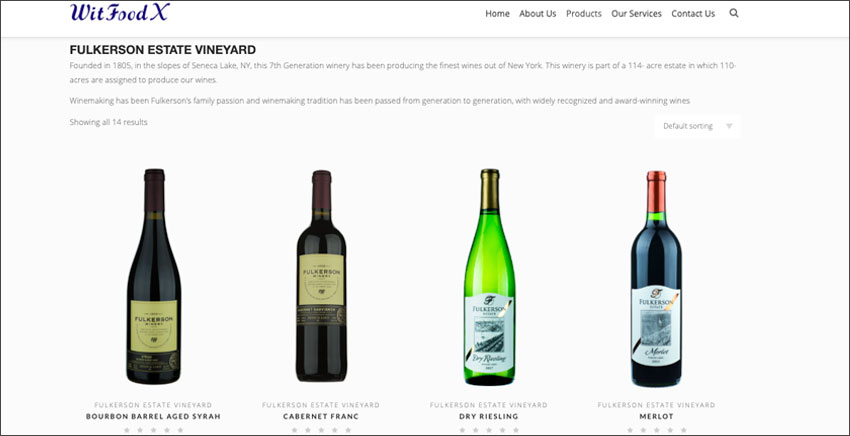 We are proud to offer some of the U.S.'s most respected wine brands. Covering the full wine spectrum: A wide variety of Reds, Whites, and Roses. All of these share a derived focus on the highest quality, affordable premium price positioning and the growing U.S. and global fanbase.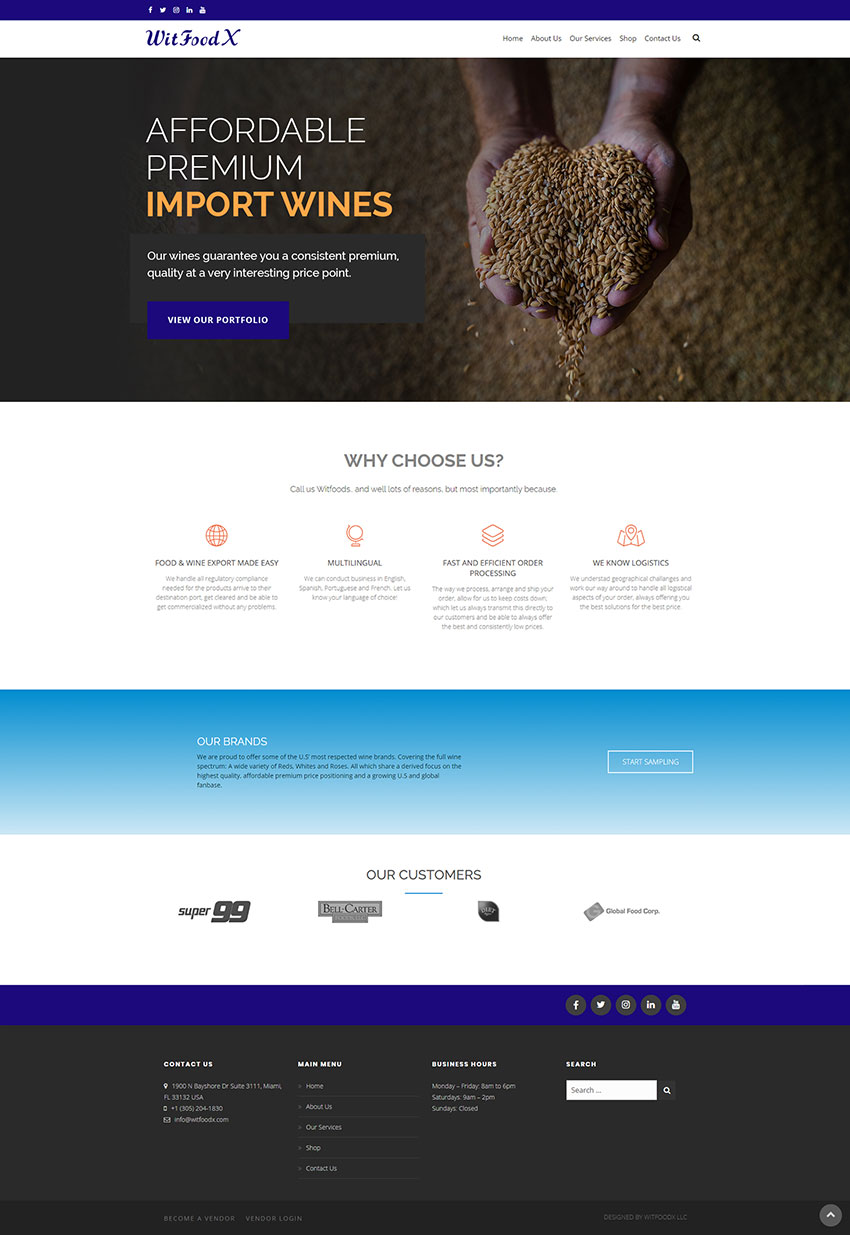 If you are looking to build a new robust website, reach out to the Final Web Design team today by filling out our contact us  form here or calling (888) 674-7779.