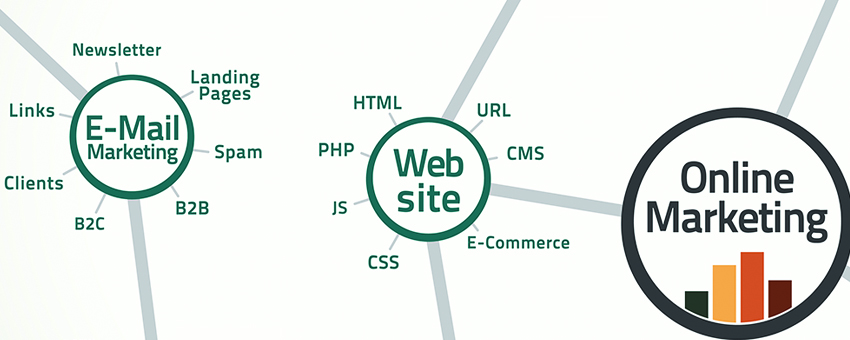 82% of marketers have determined that SEO's effectiveness is on the rise, according to a study by Market Drive.
According to HubSpot, 61% of marketers expressed that improving SEO and boosting their organic presence is their primary inbound marketing priority.
There are a large variety of lucrative benefits of taking an all-out approach to SEO. However, why are so many businesses struggling to build an online presence?
According to Moz, search engine optimization (SEO) is the practice of increasing the quantity and quality of traffic to your website through organic search engine results. To put it simply, SEO is a fundamental aspect geared toward how your website ranks online. By typing a basic keyword into a search engine, billions of search results are generated. From a consumer's perspective, countless options are available online to choose from. However, from a business perspective, websites are constantly engaged in a herculean battle, fighting for positioning in the search results.
Often, many individuals misinterpret SEO to be a complicated concept. In actuality and in practice, SEO is quite methodical. By following some basic SEO principles, you can boost your website's SEO by leaps and bounds if you're consistent and focused on effective SEO practices. You may ask, "What are these principles and how can I get my website found online?"
The answer is actually simpler than you may think. Oftentimes, it's much easier to learn how to complete a task just by learning what not to do in specific situations. Therefore, in this article, you will learn about 10 critical SEO mistakes and how you can fix them.
1. Failure to Focus on Relevant Content
Google is very specific on how it ranks websites on its search engine. Their primary objective is to give web users relevant search results that directly pertain to a specific inquiry. The world's largest search engine is openly committed to supplying web users with relevant search results that directly pertain to a specific inquiry.
Unfortunately, many individuals blatantly misconstrue this concept. Creating well-written content is not the same as producing relevant content. In fact, there is a fine line between these two concepts. Before you create content, try to envision what a prospective web user is looking for, and create valuable content centered on that topic to boost organic search results.
2. Keyword Stuffing
Essentially, keywords are search terms that exemplify what a prospective web user is looking for online. After you conduct keyword research, you should have a general idea of the highest-yielding keywords in your niche.
Embedding these keywords in your content can help Google distinguish your website as relevant to a particular search. However, by stuffing keywords into your content, Google can ultimately flag your website and enact other strict punishments.
To keep a close eye on how many keywords you should use in your content, employ the use of an online keyword density tool to gauge your keyword usage.
3. Failure to Make Important Content Easily Visible
Ideally, when site visitors are navigating your website, they should be able to find what they are looking for in a few clicks. If your website is difficult to navigate, these visitors could look elsewhere for a product or service.
From an SEO perspective, Google's (or Bing's) search bots should also be able to easily find important content to properly crawl your website. To rectify this issue, keep your content in a central location that is conveniently accessible for both website visitors and web crawlers.
4. Low Page Speed
In an effort to improve upon Google's aforementioned concept of providing web users with the most relevant search results, the company is now making page speed an integral factor towards determining SEO.
What does this mean for websites? Any website that is slow, according to Google's standards, could face a lower ranking online. Though, website owners shouldn't be quick to panic. By simply reducing the amount of videos, graphics, and excess website elements, any website can get up to speed and adhere to this new Google mandate.
5. Mistakes with 301 and 302 Redirect
Any time that content is moved to another URL, major search engines will label it as a new page without a ranking, unless a 301 or 302 redirect is created.
Although creating these redirects are a simple task, these processes can become time-consuming if a website contains multiple pages. Always be mindful of creating a 301 redirect or 302 redirect when your content switches URLs, or your new pages could be totally invisible on search engines.
6. Purchasing Backlinks
Backlinks are one of the most important aspects of SEO. Obtaining numerous backlinks helps Google understand that your website is popular and well-received by web users.
It's important to understand that backlinks should be obtained naturally. Paying for backlinks defeats the purpose of achieving this goal, and could be a waste of an investment. By steadily creating valuable content and providing rewarding services, your backlink accumulation will gradually increase on its own.
7. Ignoring Local Searches
Many people fail to understand the importance of local searches, especially in today's mobile-dominant era. 74% of web users perform local searches on a mobile device, and 82% of those users follow up by visiting a local business.
If you localize your website's content and participate in online local directories, your website is more likely to attract web users from local searches.
8. Failure to Produce Fresh Content
Creating valuable content can be a time-consuming process. However, producing fresh content is wholly necessary towards maintaining high SEO marks. By constantly creating new content, search engines will understand that your business is active and devoted to your customer's needs.
If your website contains a blog, create a content calendar to ensure that your website is always receiving fresh content. Also, frequently update your content to keep site visitors engaged and informed.
9. Improper Internal Links
It's no secret that using keywords as anchor text is a great way to utilize inbound links. However, many websites use ineffective inbound links that mean nothing to search engines
Some examples of improper internal links are "click here" or "learn more". Instead of this, a much better alternative would be, "click here to schedule a meeting with a Los Angeles web designer". This inbound link contains a keyword and gives web crawlers a sense of direction on your website.
10. Expecting Significant Results Overnight
Overall, it's important to realize that SEO is an extensive process that takes time to develop and generate results. Even by following all of the helpful tips above, it's no guarantee that you will see immediate results.
If you stay consistent and focused on the most effective SEO principles, you will then be able to see tangible results for your website and develop internal strategies accordingly.
Did you like the article? Be sure to let us know what you think in the comment section below. Also, please share this article on Facebook, Twitter, and other social media channels if you believe that this article was helpful.