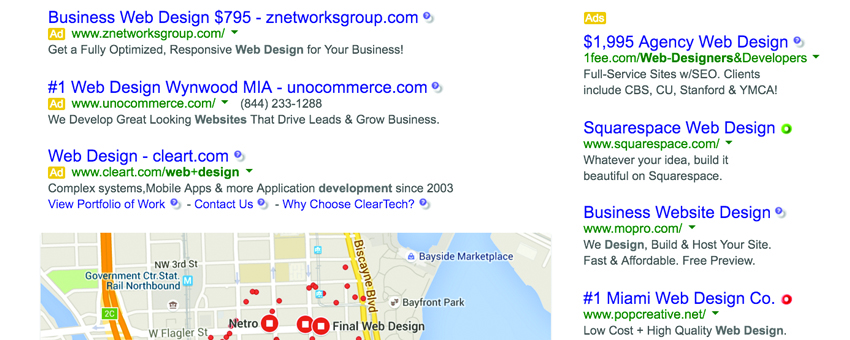 Google AdWords can be a great service to offer your business more exposure, traffic and ultimately sales through your website. The tip below will help you get an advantage and the most out of your next AdWords campaign.
List the Benefit and Feature
Line 1 – Benefit

A Benefit plays with the users emotion
Line 2 – Feature

Something specific about what you are offering.
Negative Sales Pitch
Using Scare tactics on the user

Uses reverse psychology to make people click
Sets you up as the good guys in the marketplace
Don't buy another (keyword) until you read this free report.
Don't get scammed buying a (product).
Hype Selling
Make it sound too good to be true

Focus on two of your best benefits
Make it sound fast, easy, or cheap
Be vague about your product
Emphasize on one point the most.
Ask a Question
Ask the user a question and get them to think about it.

Makes people think you understand them
Looking for ______?
Want to ________?
Need to _________?
Ask the question in the headline.
The storyteller
Start a Story without an ending

Peaks peoples interest in you.
Builds rapport with the person
Works best for industries targeted towards women
Controversial
Say something controversial about the industry or competitors.

Makes people change there thinking
Use something current in the media
Say that the product or service

Does not work
Causes problems
Is not the best in the market
How To Pay Less, But Rank Higher
Price * CTR = Rate
Person A = 0.20 *1% CTR =  20
Person B = 0.15 *2% CTR = 30  =  B ranks Higher