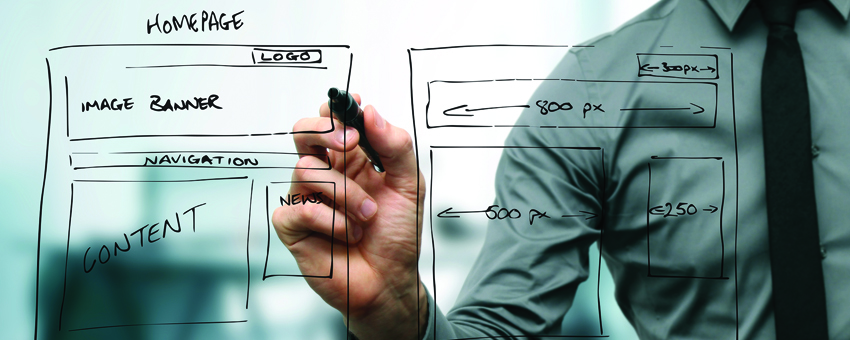 When it comes to building a professional blog, every blogger should know some of the basic techniques to ensure their blog gets the most exposure online. This post will highlight a few of the top SEO tips when establishing a professional blog online.
Quality Content Over Quantity
Quality over quantity is one of the most important tips when creating a blog that is successful. Many bloggers are far too concerned about content length than they are about the quality of content. Maintaining high user engagement is essential to ensure the most significant audience reaches your blog. Providing content that is both informative and engaging will increase your website's visitor lengths and lower your site's bounce rate. Just remember to give people information you would engage with and find interesting.
Always Include Meta Data and Meta Descriptions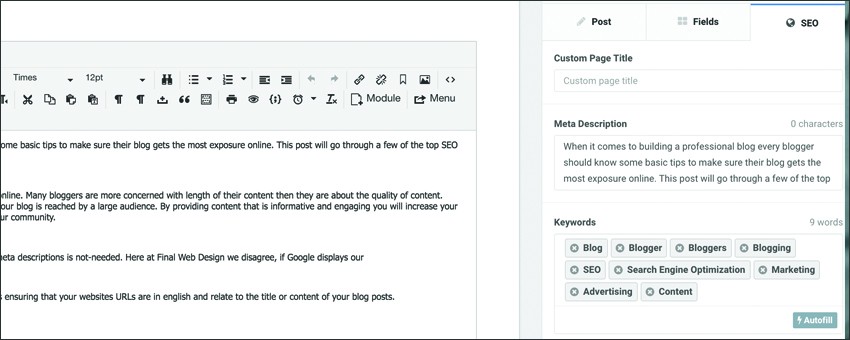 It's 2018, and many modern web developers would argue that including metadata and meta descriptions is not-needed. Here at Final Web Design we 100% disagree. One quick search of Google and you will see both the meta descriptions and title tags presented as the text your potential customers see. As you add new content to your website be sure to include updated metadata as a sales pitch for your organic search.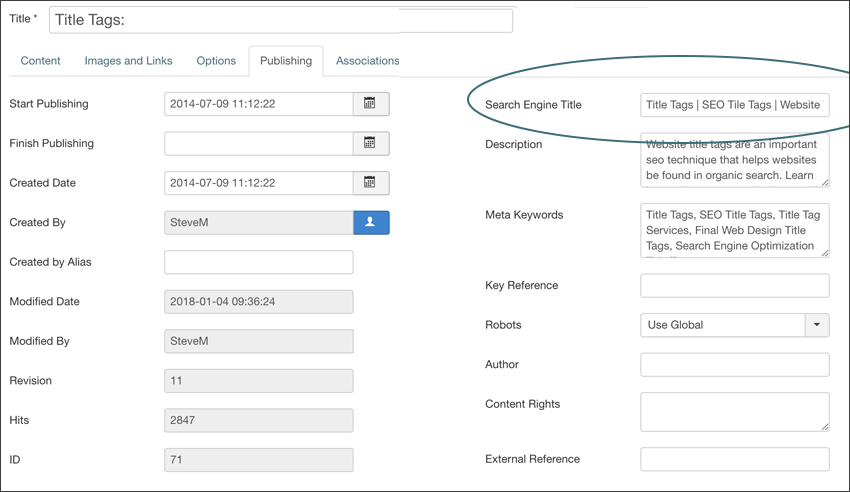 Search Friendly URL
Make sure that the URL of your website is readable to humans. SEFs or Search Engine Friendly URLs means ensuring that your sites URLs are displayed in English and are easily relatable to the title and content of your new blog post. Most modern web platforms and CMS systems will have search friendly URLs built into the core of their platforms. If this is not the case, you need to take development steps to change the URL structure of your posts.

Continue to Add New Content
The most critical element of any successful blog is that you continue to add new content. Be consistent with your blog, adding a lot of material followed by long periods of no content can be disastrous. Let your followers know they can come back regularly and find new information related to your industry and market.
In the end, the overall success of your blog when ranking in organic search is going to be determined by multiple factors. If you would like assistance in setting up your new blog platform or promoting your blog reach out to the team at Final Web Design today at (888) 674-7779 or contact us here and find out how we can build your website's blog into a successful marketing tool that will drive new customers and sales to your site.