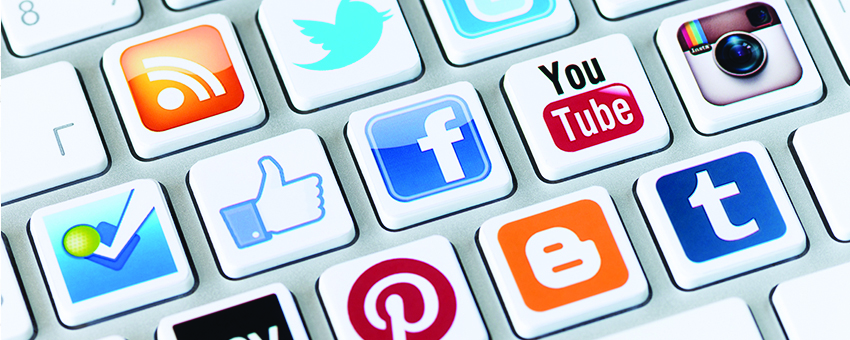 Today's job market certainly isn't the same as it used to be 30, 20, 10, or even 5 years ago. We're certainly not talking about the condition of the job market, as the availability of jobs is always going to bounce up and down depending on the state of the economy. What we are talking about is how businesses both big and small go about finding new employees for their companies. What was once a powerful tool for finding that dream job is not as efficient as it used to be, and the resume is slowly being taken over in effectiveness by social media.
Social media has captured the attention of both our personal and professional lives. Everywhere you look, you can find that not only do people have social media pages to share with everyone, but the companies that are looking to get attention from their target audience are seeking them out throughout social media channels. Sites like Facebook, LinkedIn and even channels such as YouTube are being used to communicate with people, and the same goes for the job hunters that are trying to get through to the big companies.
LinkedIn has grown exponentially since its original founding. More than ever, people are signing up and placing long-written versions of their resumes on social media sites. It's not to say that companies don't use resumes anymore to find the right employees, but any company that wants to know more about a person's professional experience can do a simple lookup on LinkedIn and find out exactly how much experience they have that couldn't be written on a single page.
Additionally, businesses want to know what people are like outside of the office, and they truly believe that people's personal lives will say a lot about them as an employee if they get hired. It's sometimes considered unethical and has often been scrutinized, but more and more companies are looking to look at people's Facebook profiles to help them gain an understanding of a potential employee.
It's not to say that you can't get a job with the right resume and a superb portfolio. But the advent of social media and its growth has led companies to rely on these channels when making sensitive decisions. Keeping your social media world in professional standing could just be the element of your job hunt that you've got wrong, and it may just be the only thing that actually needs fixing.