QuickBooks Organization & Management Services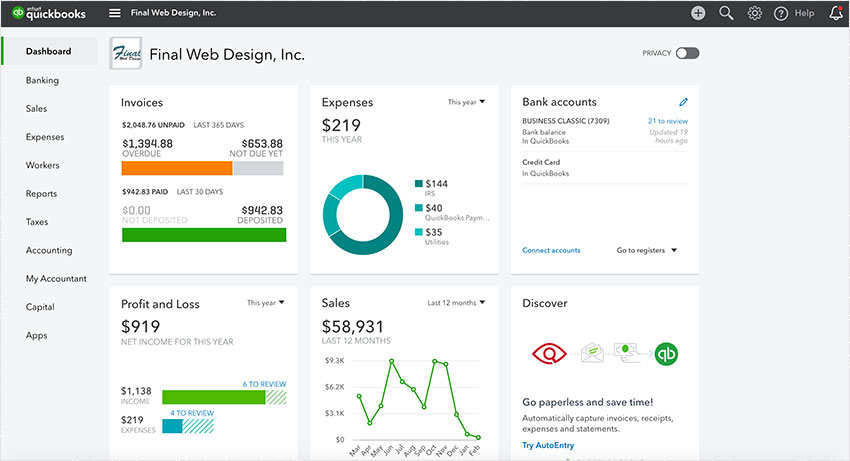 Quickbooks Bookkeeping and Accounting Services
Does your business need assistance with financial services such as bookkeeping? Professional bookkeeping and financial accounting services that will help keep your business financially healthy. Find out how the team at Final Web Design can help your businesses with professional bookkeeping services.
Keeping Your Business Accounting Organized with Quickbooks.
Having relevant and up-to-date books is essential for all businesses. Using a tool like Quickbooks should give your business the tools and accountability to grow as a company.
Quickbooks has established itself as a leading software for large and small business accounting. As a pioneer of accounting software, Quickbooks has continued to grow and evolve with each release.
Payroll, Accounting and Tax assistance.