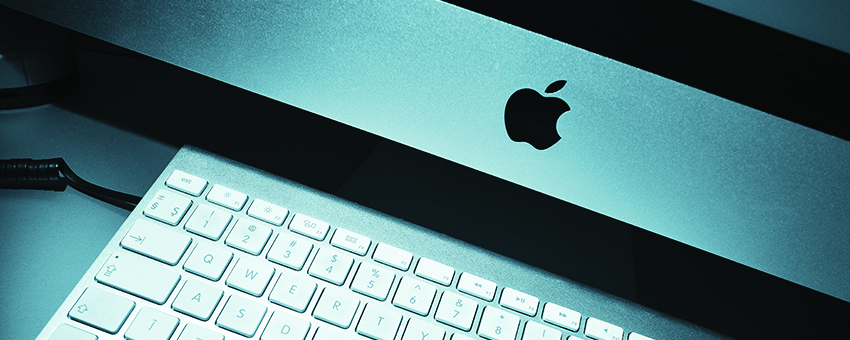 In keeping with a long Apple tradition, the new iMac showcases great visual design. Apple has always had a flair for innovative industrial design. Ever since the introduction of its 'transparent gumdrop" design in 1998, Apple has been pushing the envelope in combining new designs with great new features that are constantly breaking new ground in modern computer design. Apple's new all-in-one desktop is no exception. This time, the primary design element is articulated in its incredibly thin monitor design. The screen's depth measures in at a wafer-thin 5 millimeters at its edge.
Yet the iMac desktop has more going for it than the façade. The screen touts a reduction in glare by 75%. Additionally, the viewing angles have been improved allowing for easier screen sharing capability. With the glass completely flush with the sides, it gives the illusion that there is nothing between the viewer and the picture, similar to an infinity pool where the water seamlessly blends into the horizon.
Functionally, the new iMac comes equipped with an SDXC card slot allowing the user to insert a digital camera memory slot capable of handling up to 64 GB. It also comes with two high-speed Thunderbolt ports for running external devices and a backup hard drive. From a performance perspective, the new Mac enjoys far faster speeds than any of its predecessors. If you deal with a lot of graphics, you'll appreciate that the new iMac is an astounding 60% faster for graphics applications. This is largely due to its state-of-the-art quad-core Intel Core processors that make iPhone 5 the fastest smartphone on the planet.
To circumvent the issue of hard disk access speeds, Apple is offering "Fusion Drive", which employs a smaller SSD that comes equipped with a 1TB hard disk. OS X and essential apps are pre-loaded on the much quicker SSD, dramatically increasing the system's speed.