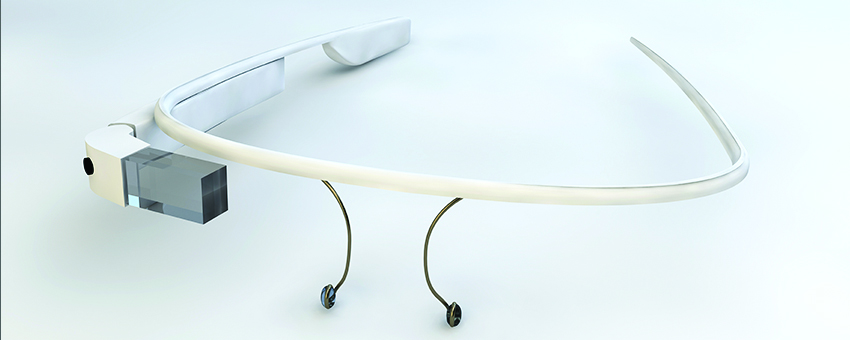 The Google Glasses device is meant to be worn by a user and is capable of presenting media content to the user. Media content is a very vague term as most audio and or visual content is media, in the broadest sense. The patent notes also tell us that the device will be designed as wireless. It is unclear if they are planning on using cell towers like the iPhone, wifi or Bluetooth. There is a mention of sensors that could sense the user, or perhaps will be used to keep you from walking into objects as you use Facebook while walking down the street. It can also be assumed the sensors will pause any media when the glasses are removed. How these glasses will be controlled and used is still purely speculation as the patent did not offer much information on this.
Google has been in the process of making glasses that function as not only with video players but with telephonic capabilities. In the new application, they outline the glasses as being designed to work with augmented reality. The Apple glasses, as they are currently being referred to have hidden audio sensors in the glasses frames to enhance voice command capabilities.
There is speculation that these Google glasses are nothing more than an iPhone accessory, to be used via Bluetooth. In short another hands-free headset, this may or may not be cooler looking than a traditional headset. This seems unlikely given the depth of the design and the specifications of the features. As of right now, there is limited information on the actual production of such a device, however since they have the patents, it stands to reason they will do something with especially now that they have competition from Apple.