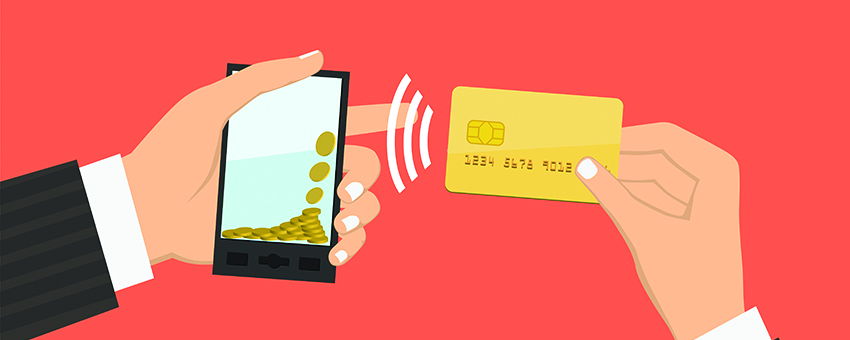 Mobile payment devices offer merchants lower transactional costs, faster payment and improved sales analytics. As Mobile Payment Devices become more ubiquitous, merchants are embracing the new Touch-friendly Retail Technology. So what's the downside?
When Social Coupon behemoth Groupon recently announced to Wall Street the introduction of its new mobile payment device, the market responded with an impressive 8% jump in its stock price in a single afternoon. That kind of stock performance is particularly notable considering that the Wall Street bean counters have been prognosticating the ultimate demise of the King of the Daily Deal for some time now. Dubbed the Groupon Payments App, the compact rectangular device now joins a growing stable of similar devices which include Square, a third-party app introduced by Twitter's Jack Dorcey, Intuit's GoPayment, PayPal's Here, Google's Wallet and Amazon's Payment. A number of other third-party providers are quickly coming onto the scene with names like Mobeam, which employs light to beam payment information to a barcode scanner, LevelUp, and Interchange 0, which offers cost-free transactions. It's expected that other internet tech companies will be joining the party as the market is expected to reach $600B globally by 2013.
Unquestionably, the addition of these devices offers tremendous upside to both merchants and consumers. But what's the downside? Here is a rundown of the pros and cons of mobile payment devices viewed from both sides of the fence:
Pros
Customer convenience –Consumers no longer carry a wallet swollen with credit cards
Enhanced customer security – All information is password protected. Even if your iPhone or Android is stolen, all of the customer's information is secure.
Marketing data asset for merchants- great new tool for mining customer data- such as capturing information about a customer's favorite dessert or offering a discount for an upcoming birthday.
Paperless transactions– No piles of receipts, or product brochures to hand out. All information and promotional material is tucked away electronically in the iPhone or Android smartphone device.
Cons
Added Expense– Merchants are likely to incur additional fees from their existing carriers.
Marketing data Liability for consumers – Although a benefit to merchants and marketers, consumers may feel uncomfortable about having third parties be given access to this personal data
Security- Although consumer information will be password-protected, how safe will the information be from hackers bent on circumventing security measures as with new technology?