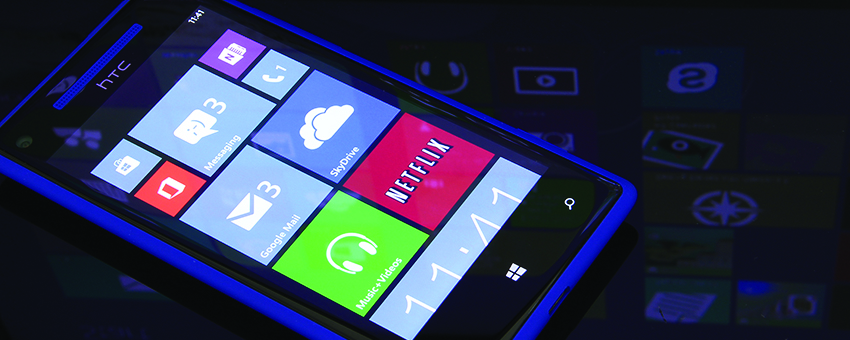 Microsoft has a lot on its plate in its efforts to balance its smartphone introduction with maintaining a viable desktop business. The problem on the smart phone front lines lies in the Android and Apple technology which enjoys a 70% market share. Microsoft places a distant third with 6% of the market.
Although Microsoft's OS has general received favorable reviews, it has failed to inspire the imagination of app developers or end users. Windows is challenged to tether its smart phone to the Windows 8, the desktop operating system. This gives Microsoft several options moving forward. Their introduction of the touch and tile-based interface led speculation to a Windows phone in the works. The phone has a similar looking interface and both employ tiles that can display images and files from the underlying apps without having them opened. The tiles are displayed in a dashboard that displaying the real-time data for every app.
The issue is that Windows phone and Windows 8 are separate operating systems. The challenge it to have the Windows apps run concurrently on Windows 8. Typically, Android and iOS operating systems permit apps to exist independent of the desktop. The link is usually accomplished through a connection with the web. Windows would accomplish a major coup if it could engineer the apps to utilize counterparts on the desktop, it would represent a marketing advantage for Microsoft. Although Microsoft's is lagging in smart phone dominance, it has an advantage in desktop dominance that its rivals do not.
For Microsoft, a lot depends on the introduction of its framework for Windows 8 dubbed "Jupiter". If Jupiter gains market dominance, it may be possible to port thousands of Windows phone apps that are already developed through app developer's tools Silverlight. If they play their cards right, Microsoft may well be able to take advantage of a revitalization of desktops by offering mobile apps.