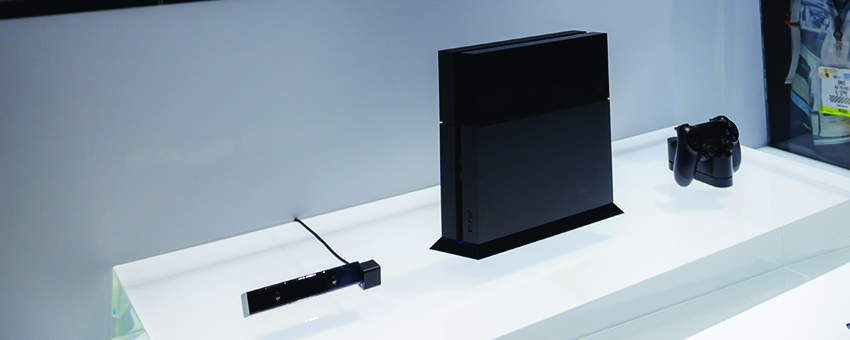 Sony took the wraps off of its PlayStation 4 in what the company referred to as the future of console gaming. Placing heavy emphasis on social enhancements and new specifications, PlayStation debuted a console powered by a supercharged x86 processor, a PC- type of a graphics processor and a whopping 8 gigabytes of RAM. With all that muscle under the console's hood, PlayStation 4 can deliver an impressive array of graphics that is sure to become the standard for the next decade. Although Sony will not reveal the console until the E3 video game conference in June, expectations are high.
Social integration comprises a large part of PlayStation 4's enhancements. The game's ability to share content is incorporated into a "share" button that is capable of sharing clips of past gaming performance and communicate real-time play that can be broadcast to friends. What's more interesting, players can can log into smart phones, tablets as well as PC's. The game's social networking integration and game recommendations from peers.
The controller has not been altered much from its previous ergonomic design. However, a number of new wrinkles has been integrated into the controls. A touch pad has been added right in the middle of the DualShock 4 controller. Below the screen lies a 3.5 mm headphone jack for headset use. Along the top, a glowing, vibrantly colored LED strip identifies other players.
The PlayStation network represents a major component for the Sony PlayStation 4. In a significant enhancement, player will be able to stream their games to the PS Vita, a hand-held with 2 analog sticks and mulch-touch screen incorporating an ARM Cortex -A9MPC Core processor that supports Blue-tooth, WI-Fi and optional 3G. It features a four-core SGX543MP4+ graphics processing unit. However, Sony is not done with major enhancements for PlayStation 4.In the near future, Sony will introduce cloud gaming which will permit players to play every game on any system to remote servers.
Sony has not yet announced a price, nor has it announced a release date. Yet, its safe to assume that the device will be ready for release by October, 2013.