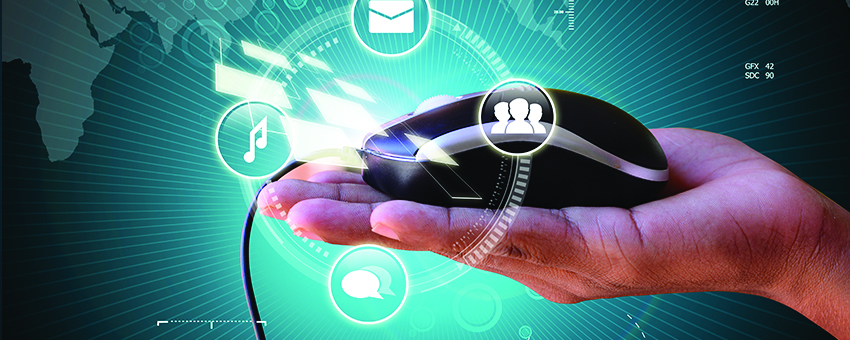 Of all computer peripherals on the market, the humble mouse is easily the one that's been most maligned. Essentially unchanged in design and functionality for two decades, the mouse has finally come into its own having now claimed the title "smart". Having languished in the shadows of hardware such as speakers, printers and external hard drives, the mouse is enjoying its moment in the sun thanks to a group of Italian product developers. Working with the UK-based company Laura Sapiens, the team of engineers devised a new generation of mouse called the Ego! Smartmouse. The Ego! Conveniently stores the user's digital identity and files, giving you the ability to access multiple platforms by transporting your personal files inside the mouse.
The Smartmouse is designed to interact with any device that can access Bluetooth technology. As an optical mouse, the device functions flawlessly. However, what differentiates the Ego! Smartmouse from others is its capability to manage its own accelerometer, compass, gyroscope, touch sensor and embedded VGA camera. In addition it sports a Linux OS that employs a 2 GB, 4 GB or 8GB of flash memory. The Ego! Is a completely transportable storage device. However, for those important files requiring more capacity, the device offers cloud storage.
A New Smarter Smartmouse
With the Ego!, the user can move fluidly from any Bluetooth-capable desktop, laptop, projector and gaming system. It comes in 2D and 3D nodes enabling the device to operate as Wi-Fi as well as connected to a desktop. The ego! Smartphones re-charges its batteries with a micro-USB connection. In designing the Ego!, security was a high priority. The device incorporates a features that let's you lock the device remotely in the event of it being stolen or lost.
Currently, the development group is trying to raise 20,000 British pounds through the site Kickstarter. The future looks rosy as the have achieved 75% of their goal with less than 35 days to go. They are anticipating their first shipment of Ego! Smartmouse by June.
Check out more @ http://www.kickstarter.com/projects/laurasapiens/ego-smartmouse-a-revolutionary-interaction-device