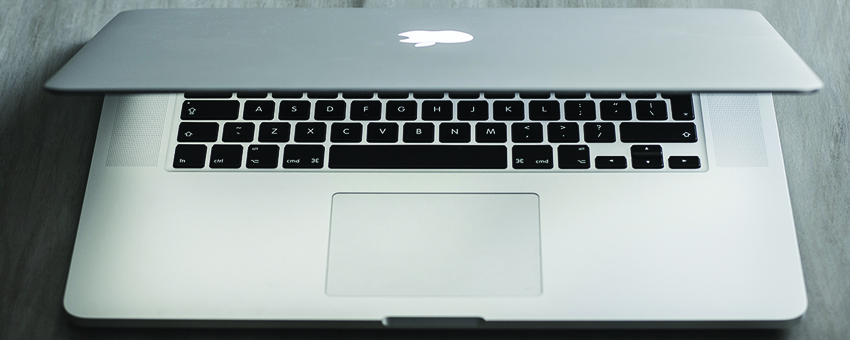 At the recent WWDC on Monday, Apple announced the brand new MacBook Pro. Building off the success of the MacBook Pro series, Tim Cook revealed the features of the new MacBook Pro, while Apple fans could barely stay in their seats. Sure enough, Apple has once again lived up to its name, and the new MacBook Pro with Retina Display is a hit before its even been released.
The new MacBook Pro with Retina Display will weight just under 4 ½ pounds, making it one of the lightest 15" laptops in the world. It will also be the thinnest notebook ever, coming in at about 0.71 inches thick. The laptop itself will start at under $2200. Don't think that you aren't gonna get what you pay for. You're getting that and so much more.
So what does the new MacBook Pro with Retina Display mean for graphics? Imagine a computer resolution that's nearly twice the size of your HDTV. The Retina Display which has been hailed by Apple enthusiasts around the world is a 2800 x 1880 display which consists of 5 million pixels on the screen. To put that into perspective, most HDTV's have no more than 3 million pixels available.
If you still aren't convinced that the graphics capabilities on the new MacBook Pro with Retina Display are worthy of a purchase, then try this. Look as closely as you can at your current monitor without hurting your eyes. You'll notice that you can distinctly see the individual pixels. By putting in this new resolution, Apple says that you won't be able to see any separation at all between pixels with the naked eye. This could mean worlds for what could be produced when it comes to high resolution, and leaves the door wide open for graphic and game designers around the world. It will also force other notebook makers to upgrade their panel resolution as well.
If you're looking to get your hands on one of these, be sure to act quickly. Apple says it expects to be begin shipping the 15 inch MacBook Pro with Retina Display immediately.