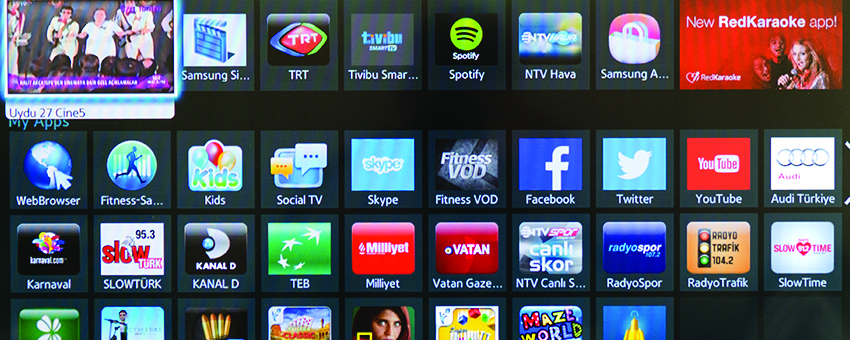 It appears that popcorn is about to lose its throne as the most popular companion among TV viewers. A new app cashes in on TV viewers who simultaneously text on their mobile devices. It is making TV viewing a social event, even if you're the only person in the room. Zeebox is combining social networking with a new activity called "social television" viewing. The free app enables social networking friends to text each other as they view the same TV show in real time. The new service identifies the social networking friends who are watching the same TV entertainment at the same time. The group can then text each other with their comments as the TV entertainment unfolds.
The concept was the brainchild of former CTO of the BBC iPlayer, Anthony Rose, his partner, Ernesto Schmidt, former member of the board of EMI Music and film director Simon Miller. Making its maiden voyage last fall in Great Britain, Zeebox took on BSkyB as a strategic partner, opening up a foothold in the U.S market. In addition to BSkyB, Zeebox quickly teamed up with Comcast Cable and NBC Universal. Zeebox describes its platform as a second-screen TV app, meaning that it offers a cross-platform, multi-screen experience for viewers/social networkers.
Within a short three months, Zeebox has generated an astounding one million downloads in the U.S. alone. The service permits users to reference an interactive TV/cable guide which allows them to review tweets targeting the content they are watching. They also can view relevant links and news about the program along with bio's of the show's cast and program credits. Zeebox also permits content providers to participate in dialog opportunities with the viewers. The main idea is to participate in interactive activities such as feedback, contests, polls and games to further involve users and provide stakeholders with invaluable marketing information.
The early and phenomenal success of Zeebox is sure to draw sharks looking for new internet opportunities. However, judging by its reception from early adapters, Zeebox is out of the gate with a strong lead over potential rivals.