The world of Google AdWords and PPC has changed a lot over the years. A once simple and basic program has turned into a powerful and sophisticated marketing machine that every business should be used to generate new business online.
With the numerous changes that AdWords has experienced, here is a quick list of some of the best tips and techniques in 2018 for managing a successful Google AdWords campaigns for your business.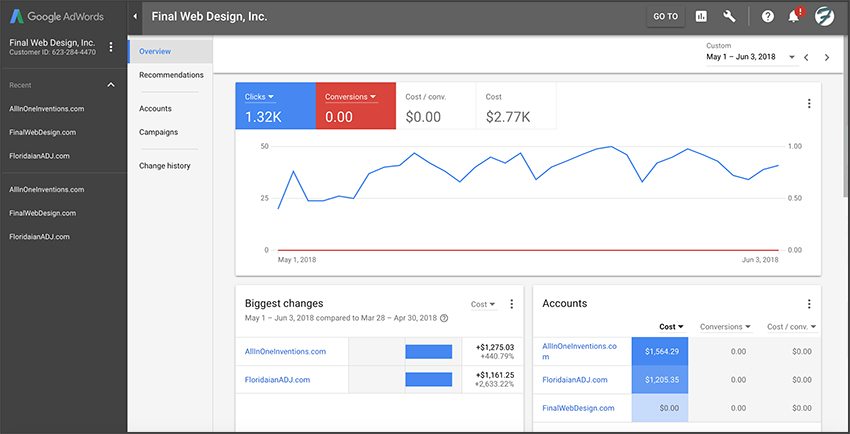 New and Improved AdWords User Interface
Google recently released an updated user interface for their entire Google AdWords platform. The new Google AdWords UI experience includes numerous changes and features that have improved the products overall capabilities and expertise. Taking the time to learn and understand the new layout can be very beneficial to the success of your campaigns.

Using Negative Keywords
Negative keywords are incredibly important for narrowing down searches and ensuring ads are receiving the most targeted and direct keyword searches. Take time to review the campaigns 'Search Terms' and be sure to add any negative keywords that should be removed from search results.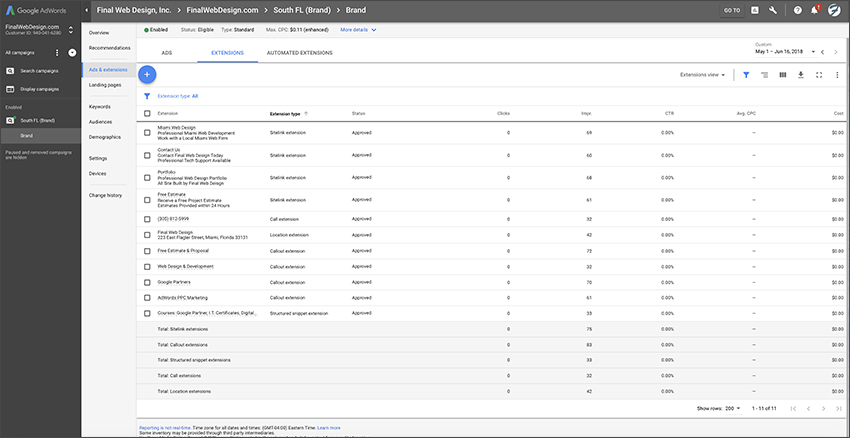 Creating Ad Extensions
Be sure to implement ad extensions for all your search campaigns. Including information such as website links, phone numbers, and business addresses can play a significant role in increasing your campaigns overall conversions and success.
AdGroups Targeted Around Specific KeyWords
Create AdGroups around the specific keywords. An example of using one keyword, creating an ad around that keyword and then targeted that particular keyword is going to drive up your campaigns quality score which will lower costs while increasing the ads position.

Conversions and Lead Tracking
As you start to gain leads through your campaigns, you can set up Google Conversion Tracking. Be sure to implement this dominant feature to get the most information back from your campaigns.
Optimization and Tweaking Campaigns
As your campaigns continue to perform, make sure that you continue to optimize and tweak your campaigns according to the data you receive back. Solid performing campaigns do not happen overnight, and much attention and adjustments should be made continuously to ensure optimal campaign performance.
As a Google Partner recognized company Final Web Design is a certified AdWords agency. If you are interested in growing your business online with a professional Google AdWords Campaign reach out to the Final Web Design team today. Contact us by visiting our contact form here or by calling (888) 674-7779.