Title Tag Management Services
Title Tag Optimization Developed for Organic Search Success
When it comes to
search engine optimization
, you likely already know that title tags play a significant role in your website ranking in
Google organic search results
. The fact is
Title Tags
, both directly and indirectly play a role in your website's organic rankings. It's for this very reason that implementing useful title tags will help your website generate organic search results.
Metadata, including
title tags
and
meta descriptions
, allows your website to inform visitors what your site is about, educating them before they click. Make sure that the
content on your page
is relevant to the page's title tag. Your website content will tie significantly into how well your title tags work. The
title tag
is the first
SEO technique
to direct or drive the targeted traffic to your website. Google and other major search engines claim
Title Tags
directly affect the way your website ranks organic. Not far off from our previous point is letting people know what your post is about before they click your link.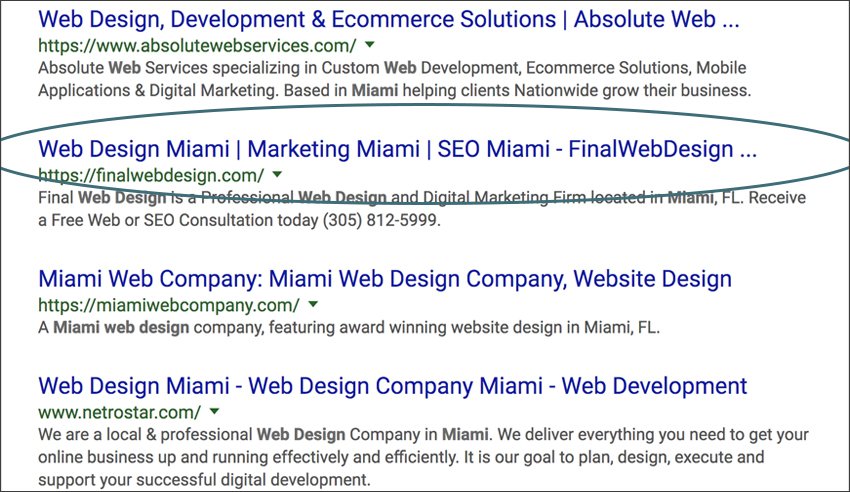 Title Tags Must Maintain a Professional Look
One of the biggest downfalls of not having title tags implemented is that search engines are not going to know what your web page is about. You might have a beautiful website, but without the implementation of Title Tags, people searching your product or service have a small chance of finding you. Give yourself a better chance of ranking well in organic search by updating your websites Title Tags.
Use Title Tags to Increase Click Through Rate
If you're not using meta title tags within your pages, you could be losing out on some clicks on Google's organic search results. In several cases, Google will build out its metadata, especially if there's no metadata provided. That being said, how your result displays in Google is entirely up to them. If your search results look bad in Google's organic results, you're going to lose clicks. Title Tags inevitably tie into your click-through rate, and the lower your click-through rate, the lower your rankings will go.


Inform the User of the Pages Content with Title Tags
Title Tags are essential and should be updated as content or pages are changed. Before you go building a world of pages for your site to rank on major search engines, make sure that you've got your bases covered and that your Title Tags are appropriate for others to be tempted to click on your links will end up ranking on search engines.
Geographically Targeting Keywords with Website Title Tags
Using Geographically Titled Search Engine Keywords helps convert your website's organic search. Using names and areas your company is targeting is essential for any business looking to increase its search engine traffic.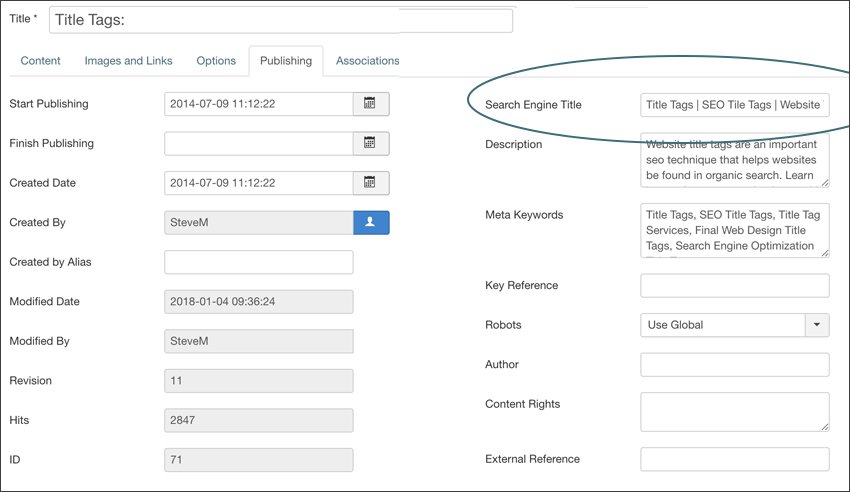 Get Started with Your Title Tag optimization and Implementations Today.
If you are ready to get started with your Title Tag optimization on your business website, feel free to reach out to our company on our
contact form found here
or calling us at (888) 674-7779.