Facebook Business Page Setup & Marketing Services
Drive Targeted Traffic, Visitors and Sales with Facebook Marketing
Does your business currently have a presence on Facebook? A business page on Facebook can help grow your business outreach, customers and ultimately, sales. Through quality information and data, you can connect with potentially millions of people interested in your product or service. Facebook offers a great digital outlet for your business to promote and engage with potential customers.
Facebook Marketing and Business Page Promotion Services
It's not every day that businesses can promote their brand and products for free on the internet.
Social media
has created an entirely new way of advertising and promoting your business. With the creation of
Facebook business pages
, thousands of companies have moved to the popular social media channel to attempt to drive new traffic and sales.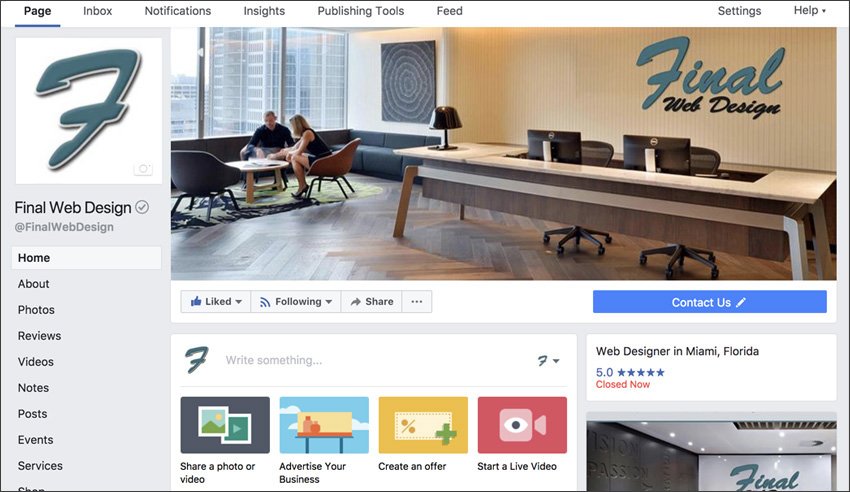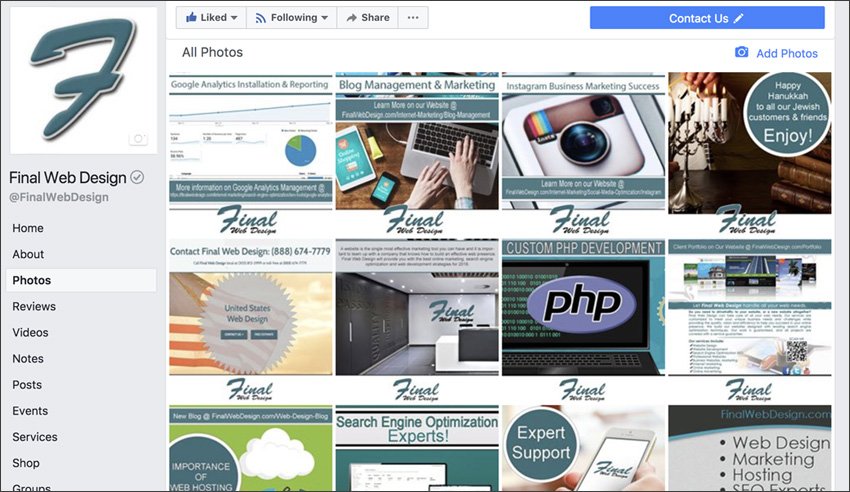 Facebook Business Page Reviews
The majority of business owners today lack an understanding of how to utilize a Facebook business page properly. Below are a few tips if you're considering starting a business page. Commonly conversion rates are low, and brand awareness is high with social media marketing. A Facebook business page offers you almost unlimited reach, which makes the possibility of exposure limitless.
Facebook offers numerous benefits for your business, including brand awareness, company specials and deals, news and information, events and certifications.
Posting every few hours or days keeps your Facebook business page looking professional. Posting every few minutes is going to seem annoying to some people, and may ward them away. Make sure to regulate how often you post! Too few posts and your page will look empty, too many posts, and your page gets merely annoying. A regulated number of posts will encourage users to interact with your Facebook business page, which will ultimately drive more traffic and sales.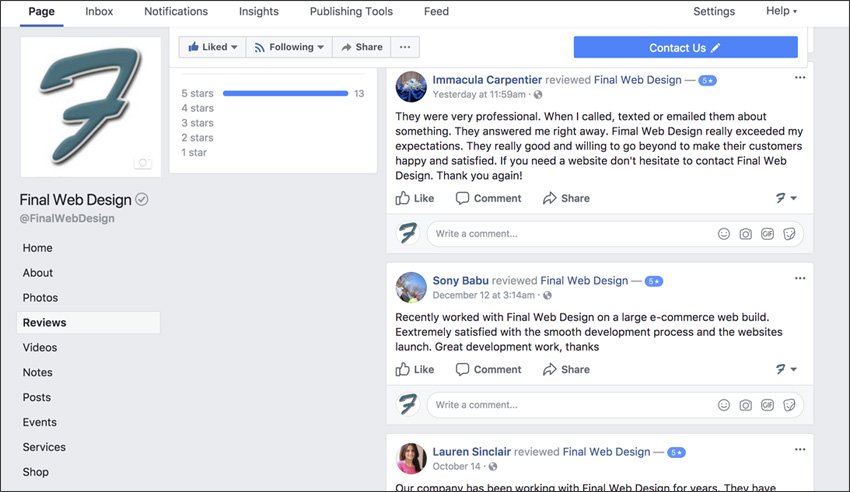 If you have not started building your business presence on Facebook, you need to start now. The future of Facebook and business is going to continue to grow and merge. Be sure to visit the Final Web Design Facebook Page at
Facebook.com/FinalWebDesign
.