Pinterest Business Page Setup & Marketing Services
Drive Targeted Traffic, Visitors and Sales with Pinterest Marketing
Pinterest has revolutionized
social media marketing
with great infographics. Through the use of pins, pictures, and infographics, Pinterest explains a story about your business. Through Pinterest, a company can promote its business and reach an entirely new customer base.
Infographics that Explain a Product, Service or Company
Infographics are
graphic designs
or images that include data about a story delivered in a visual format. Through pictures and images, a business can tell a story about its market that others may be searching for.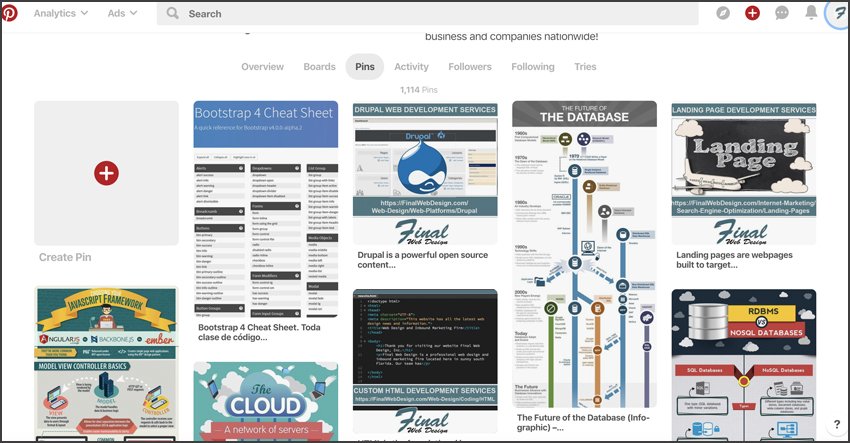 Using Pins and Boards to Promote and Grow Your Business
The features that set Pinterest apart from other social networking is in its Pins and Boards. A board is essentially a collection of pins under a general category or theme. The pins are mostly images that display under the user's list of boards.
Grow an Engaging Following through Pinterest Business Marketing
Growing a list of engaged followers is what sets a successful Pinterest account from an unsuccessful account. Interested followers will often share your pins, which can expose them to an entirely new Pinterest user set. This ability to Pin or share photos can be an excellent tool for generating further exposure and customers.
If you would like to learn more about setting up a business Pinterest account and marketing it for success contact, the Final Web Design team on our contact us form or call our team today at (888) 674-7779.