Instagram Business Page Setup & Marketing Services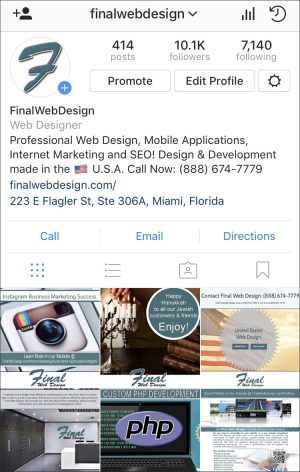 Drive Targeted Traffic, Visitors and Sales with Instagram Marketing
Instagram marketing has become one of the most powerful social media outlets for marketers and advertisers in almost every market. With hundreds of millions of users, Instagram is a great social marketing outlet that every business large and small needs to utilize effectively.
Grow Followers, Customers and Sales with Instagram
Put lightly, Instagram is huge! Instagram is home to millions of personal and business accounts you can connect with. Instagram is a free social media outlet that will allow your business to present products, services, specials, promotions, events, and much more. Instagram gives your business the ability to use hashtags, which are searchable keywords that allow people interested in your products to find you easily.
Instagram is all about images! Whether your business is selling a product or services, using images is a powerful way to attract new customers and clients online. Take a little extra time and ensure that your photos and pictures provide a message and a quality of professionalism that shows your business knows its market and has a presentation that surpasses that of your competition.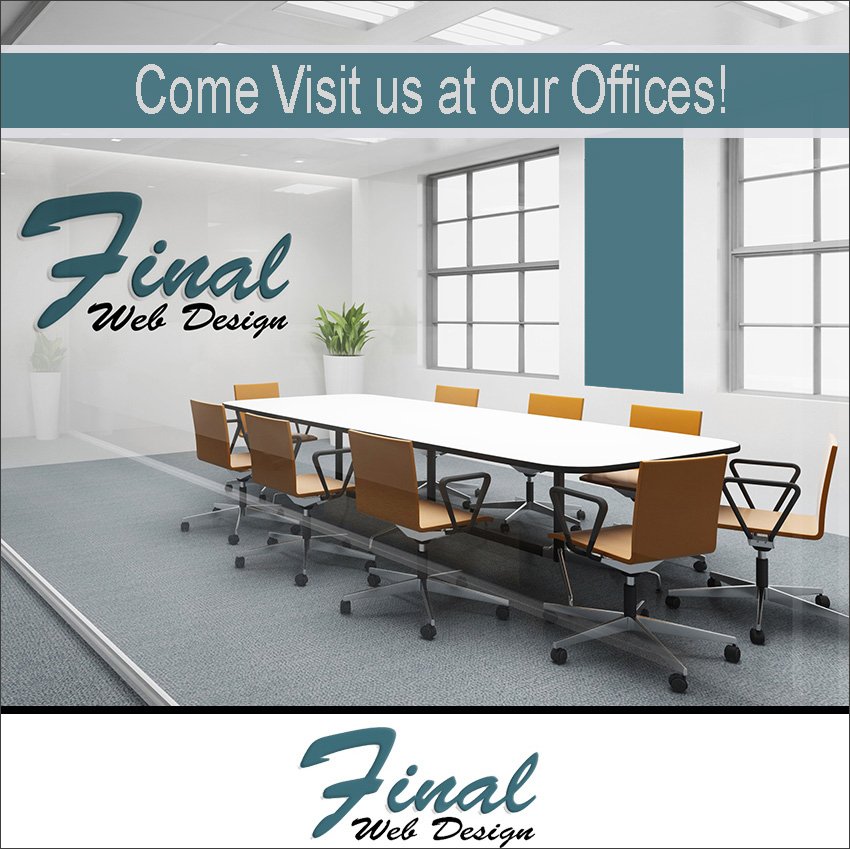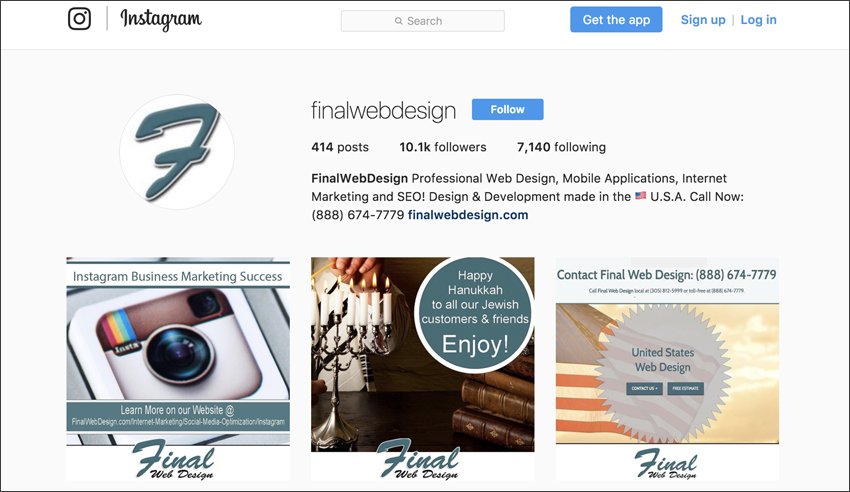 Hashtags Matter, Like Matter and Comments Matter Too
In the modern digital world, having a professional image is increasingly important. People are drawn to visually appealing photos that represent the products or services they are searching for. Give your images meaning with a short message and try and include contact information. Tagging your images will help potential customers reach out with questions, orders, bookings or sales.
One of Instagram's most popular features is its ability to tag photos with keywords called 'hashtags.' These hashtags allow your business to show up when searching for images relevant to the keywords tagged. Instagram is known for being almost obnoxious with the number of hashtags images often receive.
Start today; do not wait! Instagram is a great free social marketing tool that all businesses need to be utilizing these days. The Final Web Design team of professionals will help establish your business as a leader on Instagram. Final Web Design will work with you to help grow your follower base, targeted users, and, ultimately, sales.
The value of a business on Instagram grows over time. Staying consistent and informative while maintaining a professional presentation will lead to business success on Instagram.