Miami eCommerce Web Design & Development
Build Your Miami eCommerce Website with Final Web Design
There are many choices when it comes to eCommerce development. There are out-of-the-box solutions like Shopify that are great for getting started; however these types of platforms can become limited when trying to create custom functionality or website design. For this reason, our preferred eCommerce platform is the WordPress / WooCommerce system. It is fast to setup and has a lot of built-in functionality, but most importantly it can still be customized to no-end. This includes perfecting your site for both mobile and desktop views.
One of the main things that separates us from other Miami eCommerce web design companies is our commitment after your website is built. Our eCommerce hosting packages include everything you need to keep your website healthy. You get the industries best security with our own firewalls as well as SiteLock Security scans daily. In addition, we keep your site backed up daily, so if anything were to happen, your site is always safe. Our experienced developers will update your website's server and plugins monthly as well as make any small edits you need.
eCommerce Web Design Steps
Project Discovery
& Intake Process
Building eCommerce websites is a collaborative effort between Final Web and you the client. The first step is to setup a quick call to discover and the elements (content, images, functionality, etc.) needed to complete the project in a timely manner.
Custom UI / UX
& Graphic Design
Our graphics team is second to none, and we are here to make your vision into reality. We start with a custom home page / template design. This is developed in Photoshop and sent to you for approval. Once approved, we will design the rest of the site accordingly.
Web Design & Development Process
After the design for your site is approved, our team will get straight to working turning your custom Photoshop designs into a live website. This will all be done on a private test environment that you can see with a password.
Quality Testing
& Delivery
Testing is crucial to ensuring the quality of your finished site. Our team will comb through the site with a fine-tooth comb to find any broken links or other issues. In addition, we test your site on mobile and desktop to make sure it is displaying correctly on different devices.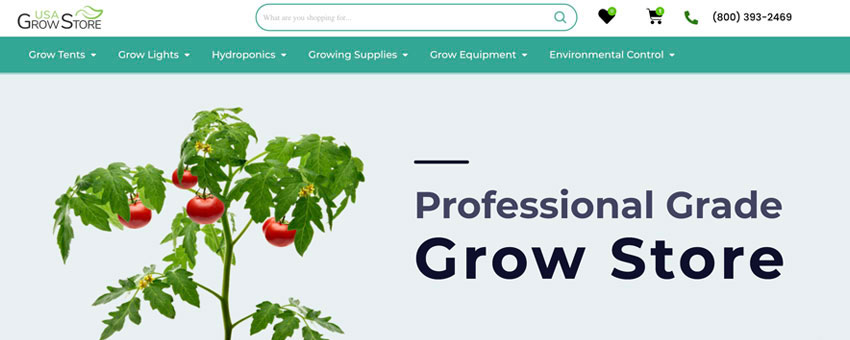 USA Grow Shop was a recent eCommerce website we had built for a company that markets and sells professional gardening and growing equipment. This is
Read More »
eCommerce Hosting, Maintenance & Security Services
The hosting environment you choose can affect the speed, security and uptime of your project. Final Web offers all-inclusive eCommerce hosting, maintenance and security packages that will make sure you don't miss a beat (or a sale). Our servers are fast, we have layers of firewalls and backups, including SiteLock® security. We will even make small edits for you as needed. This allows you to budget appropriately as well as have some peace-of-mind.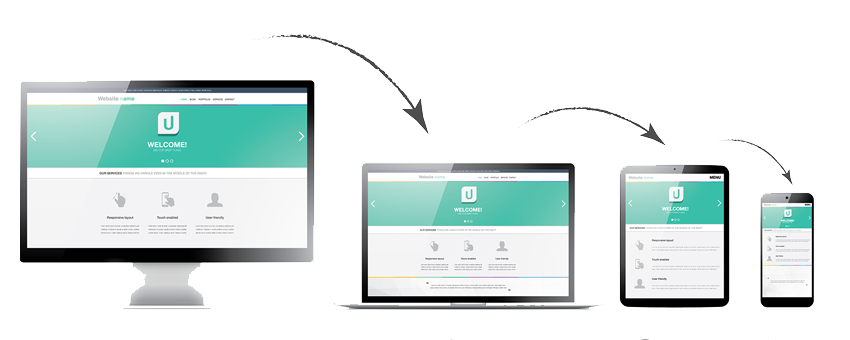 What is Responsive Design and Why is it Important?
With so many devices and screen sizes, everyone sees your website differently. Our job is to make sure your site looks awesome wether it is being viewed on a phone, tablet or desktop. To do this properly, our team actually creates custom desktop and mobile designs for every page. Our development team then codes each page individually. In addition to this, our quality control tests at the end of your project will test your site on each device to ensure it is ready before being launched.
Why We Use WordPress and WooCommerce for our eCommerce Websites
The WordPress / WooCommerce combination is one of the most popular eCommerce solutions used today. It is user-friendly, which makes it easy to manage. There is a ton of built-in functionality and add-ons, which means you don't have to pay for building it from scratch. For Final Web, with our coding knowledge, we can customize the design and functionality to suit our client's needs. Another benefit is scalability. Any online business from small to very large can benefit from this platform.
Why we use React & VueJS for eCommerce Apps
When it comes to building an app, there are several code options that work. For Final Web, we choose VUE.js because it is lightning fast, elegant and reliable. The almost instant load times and smooth transitions don't allow your customer to lose focus from their purchase. In addition to making awesome apps, VUE.js can be used to make extremely high performing websites that can be tied to your app. This gives you seamless communication through all your platforms.