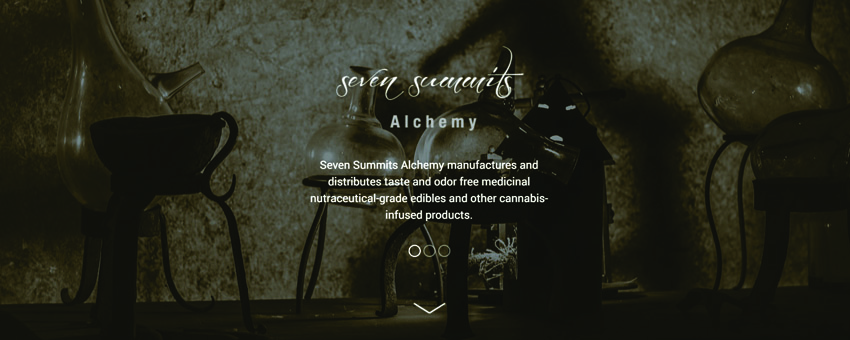 A new website designed and developed by Final Web Design is now doing business online. Be sure to visit the new Seven Summits Alchemy website at SevenSummitsAlchemy.com. This Joomla CMS website is an example of how a professional website is built. The site itself has been completely optimized for responsive design and layout.
Here is a brief description of these new professional business-responsive websites. "Seeking a great entry into the Medical Marijuana Product (MIP) edibles sector, Seven Summits Alchemy sought to develop unique products to differentiate themselves from other companies. Seven Summits Alchemy manufactures and distributes taste and odor-free medicinal nutraceutical-grade edibles and other cannabis-infused products. Our goal is to create a brand that will manufacture, market and distribute edible and topical CBD and THC-infused products, to medicinal marijuana patients and recreational consumers alike through all distribution channels including online, social media, traditional print, and brick-and-mortar to the local dispensaries within the State of California."
If your business is looking to build a professional web presence online with the ability to generate customers, leads and sales contact Final Web Design today on our contact us page or call (888) 674-7779.