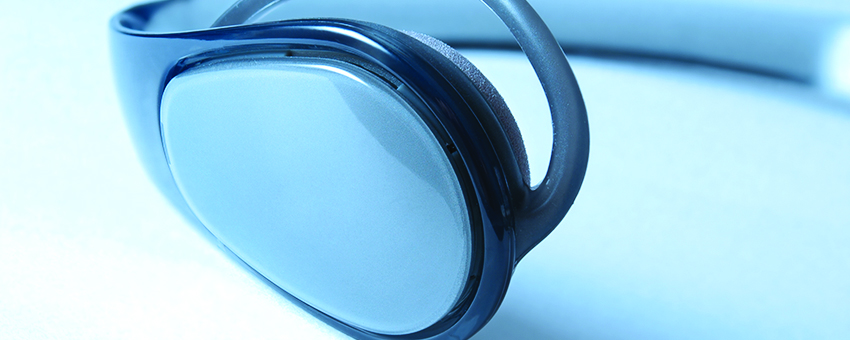 Are you having trouble falling to sleep because your bed partner just can't crash without listening to Smashing Pumpkins? Here's the perfect Valentines gift for the both of you to enjoy. The manufacturer of SleepPhones has the solution. The manufacturer just unveiled its latest version of the SleepPhones at the Consumer Electronics Show to a receptive, sleep deprived audience. Unlike most headsets that are designed to let you listen to music in a conscious state, SleepPhones are designed to help you fall asleep to the music or soundscape selection of your choosing.
Described by the manufacturer as "pajamas for the ears", SleepPhones are made of a soft, re-cycled, non-piling fleece called Polartec. The soft, headband secures the speakers over the ears comfortably and unobtrusively as the listener drifts off blissfully into La La land. The headset assures that only the wearer will hear the selected sound while partners, roommates and neighbors will be only subjected to the sounds of silence. This is also a great way to block out the seismic sounds of your partner's snoring or late night TV addiction. In addition to music, SleepPhones offers a great way to enjoy your favorite white noise soundscape or audio book without disturbing anyone else in your immediate proximity.
SleepPhones has been providing the soft sound system for some time now to satisfied customers. However, if for any reason you are not satisfied, SleepPhones offers a money back guarantee. It is compatible to any device that uses a standard 3.5 headphone jack. So you have the option of employing an iPad, smartphone, CD/DVD, radio, TV, computer or white noise box. So next time you're having trouble falling off to dreamland, instead of driving you bed partner to the couch, grab your SleepPhones instead and avoid a messy sleep arguments. It retails for $39.95, much cheaper than visits to the sleep doctor. Plus, for that price, you can afford two sets.