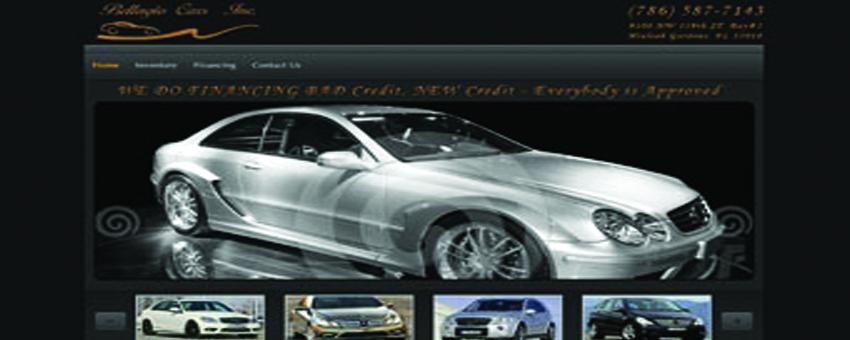 I'm pretty sure that everybody nowadays wants to own a car. Now, the people that want a car are divided into two categories: the few that can afford to buy a car with their economies, and the large portion of them that have to make a loan in order to be able to buy their own car.
Located in Hialeah Gardens, FL, BellagioCars.com is set to do just that: help people get the car they have always wanted. We know, that in the hard times that we live in, owning or buying your own car can be a hard thing to do, but Bellagio Cars will provide you with all the information up front on a smart vehicle at a price that fits your needs. They can still help get you into your dream car.
Specialized in selling excellent quality pre-owned vehicles, Bellagio Cars will exceed your expectations, financing the full payment for the car that you want. Their inventory of cars is pretty vast, and by browsing trough the cars they have to offer, I'm sure that everyone will find the cars of their dreams. Let me give you just a few examples: Lexus RX300 for only $9,580, Mercedes Kompressor for $7,900 or Pontiac Firebird for $7,900. All are looking wonderful and in excellent condition.
Their website is very clean and has detailed information about financing, what it is, and how it can be to your advantage to finance the payment of a car. If you are interested in building a new website contact us on our website form or call (888) 674-7779.