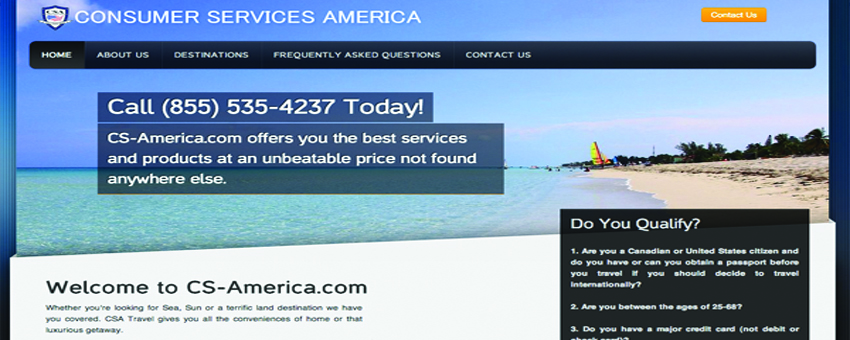 The way in which people plan their vacations is entirely different from the way it was about 10 years ago. Back then you had to make some free time to go and talk to a travel agent, leaf through some brochures, and make the decision about where you want to stay. This was all done with fingers crossed that the place you chose would be good enough for the family. All the arrangements nowadays are made over the internet, and with up-to-date reviews of each location usually available too, booking a vacation is now easier and less stressful than ever before, but it doesn't always go perfectly well.
With so many locations and destinations to choose from, it's impossible for all of the travel sites to keep up with every one of them. There are still plenty of horror stories about awful accommodations and terrible service to go around, but it really doesn't have to be that way. Yes, you can still have the ease and convenience of booking online, but you can have all of the details taken care of so that you never have to stress. That is exactly the service that CS-America provides.
The people who work for CS-America.com has had years of experience in the travel business and are well aware of what it takes to make the customer happy. As such, they have partnered with a number of great resorts to ensure that you get your dream vacation without having to spend an absolute fortune to do so. In order to simplify the process and ensure that you get the best accommodations possible, CS-America only chooses a select few destinations, with Florida being their most popular spot. There are also a number of bonus destinations available in such great vacation spots as California, Nevada, and Hawaii.
There are three different packages to choose from, with a set price for each, which means you know exactly what you are going to pay, with no hidden charges along the way. The basic promotional package gets you 4 days and 3 nights in Orlando, FL and includes a rental car for your stay. Moving up to the full promotional package gets you the basic, but also includes a couple of nights in beautiful Daytona Beach. The preferred promotional package, which is the top of the heap, gets you an additional 3 days and 2 nights in one of the bonus destinations that CS-America offers.
What may come as a major surprise is just how inexpensive these packages are; especially when you consider that you will be staying at a top resort, with your rental car thrown in for good measure. There are only a few things you need in order to qualify, with perhaps the most important being a major credit card. If you have always wanted to take a trip to Florida and live largely, but simply didn't think you could afford it, you really need to get in contact with Consumer Services America to see how they can help you live that dream.