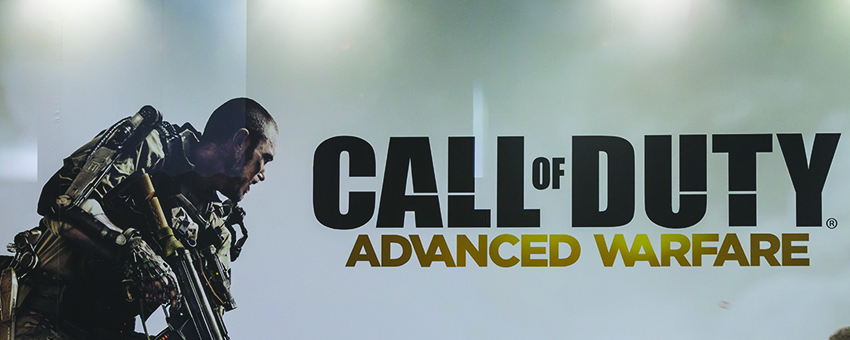 'Call of Duty: Advanced Warfare' is the eleventh primary installment in the Call of Duty series and the first of the series to be developed mainly by Sledgehammer Games. The game was released on November 4th 2014, with a 'Day Zero' Edition being released the day before, on the 3rd November. This edition included two exclusive guns and double XP for the first day. 
Advanced Warfare was created in a three-year development cycle, as opposed to the two year development cycle of previous Call of Duty games. Advanced Warfare also differs from previous Call of Duty games in that it is the first not to be released on the 'Nintendo' games platform since 'Call of Duty: Modern Warfare'.  It was also the first of the series on the Playstation 4 and Xbox One systems.
Advanced Warfare, like previous Call of Duty titles, is presented from a first-person shooter perspective. However, the similarities end there. Advanced Warfare, unlike previous Call of Duty games, does not use a traditional heads-up display; instead, all information is relayed to the player via holographic projections from the weapon equipped. However, the basic gun-play remains the same aside from some new mechanics. The game also lets the player choose different types of weaponry; for example, the game features regular conventional firearms, but, in addition, the player can also choose to use laser or energy directed weaponry.
'GamesRadar' gave the game 8/10 praising its 'fresh gameplay mechanics' whilst 'PlayStation Lifestyle' said that the game 'has given players a greater feeling of customization that goes beyond the cosmetics of an emblem and has given way to random unlocks and a greater number of modifications'. 'Gamespot' also gave the game 8/10 praising it's 'fresh gameplay mechanics in single and multiplayer as well as outstanding visuals'.