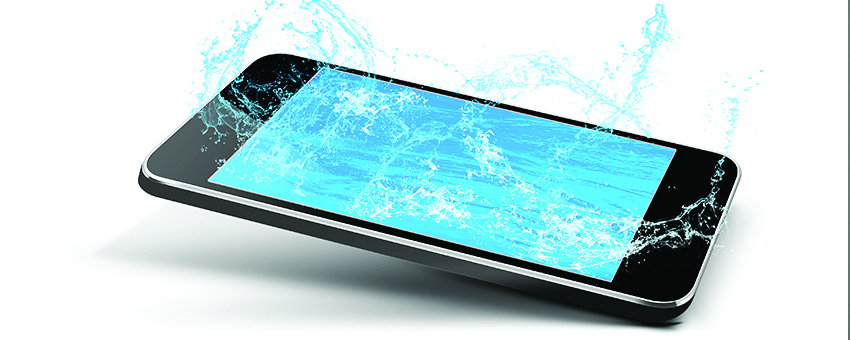 Smart phones prefer cool, dry places. Yet very often, they find themselves in a hostile environment where danger lurks everywhere. More cumbersome than the pocket-fitting cell phones of the past, mobile devices are often exposed to the elements. When a task requires two hands, mobile devices are often carelessly put aside in locations where accidents do happen. Many are buried at sea by distracted fishermen. Still, others fall victim to clumsy owners who spilled the water goblet on it. Many learn that it's not a good idea to operate a mobile device while exposed to inclement weather. Essentially, liquid environments are Kryptonite to smartphones.
Smartphones That can Get Wet
Fortunately, the industry is responding to the sound of splashing smartphones echoing through cyberspace. In an effort to save smartphone users from themselves, manufacturers are designing rugged smartphones with water-proof capabilities that will save on the cost of replacement phones. Some of the fortified devices were introduced at the recent Mobile World Congress in Barcelona and at the Consumer Electronics Show in Las Vegas. The waterproof models demonstrated that a water-resistant smartphone does not have to have to be ugly in order to be waterproof. Sony displayed a stylish-looking device dubbed Xperia Tablet Z. The device's sleek design belied the added benefit of knowing that an accidental dunking will not impair performance. Other Sony models are currently enjoying water-resistant features such as Acro S and Advance.
China's Huawei also introduced it's Ascend D2 phone at the MWC to receptive reviews. Motorola also showcased its water-resistant which includes RAZR, M,RAZR HD and Maxx HD. Kyocera entered the arid fray of water-resistant phones last year with its Hydro Smart Phone.