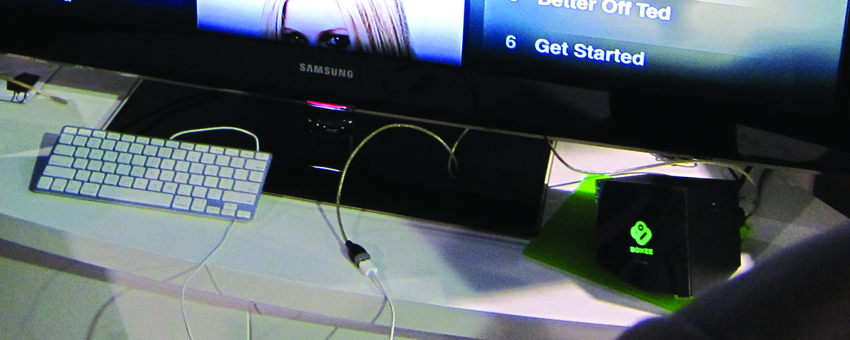 Boxee TV Aims to Give Traditional Cable a Run for their Money. Nothing is sacred as the virtual founders of the digital revolution succumb to a pugnacious upstart. Boxee TV is making a lot of noise these days as it vows to challenge the dominance of the venerable cable companies head-on with the latest new wrinkle in digital entertainment. The new device has eclipsed the previous entrant, Boxee Box, with a suite of new capabilities that folds live TV reception into web apps and a DVR that utilizes cloud storage. At the heart of the new hardware is an innovative chipset developed by Broadcom exclusively for the new device.
Boxee TV operates much like a TiVo box. Viewers will be able to watch live HDTV broadcasts from the dominant channels like ABC, NBC, PBS and Fox. IT is equipped with an antenna that is also compatible with basic unencrypted cables. This was accomplished by signing up Comcast in a strategic partnership this summer. It comes with two tuners enabling the device to run one program while recording another at the same time.
The Cloud offers unlimited storage and programs and can be viewed on laptops and tablets as well as TV. What's more, it comes with Netflix, Vudu, YouYube and Vimeo apps along with Pandora. It is currently serving 8 markets (NYC, LA, Chicago, Dallas, Houston, Atlanta, Philadelphia, and DC). But don't be disheartened if you don't reside in any of those locations. More major cities will be added by early 2013. Best of all is the price. The Boxee TV will retail for $99 with a monthly usage fee of $14.99.
The addition of DVR recording capabilities to record over-the-air broadcast adds much to its functionality. Getting cable companies to agree to allow third-party devices to access their content is a big point of contention. But if we've learned anything, it's that the aging Leviathans can't stop the march of digital progress.