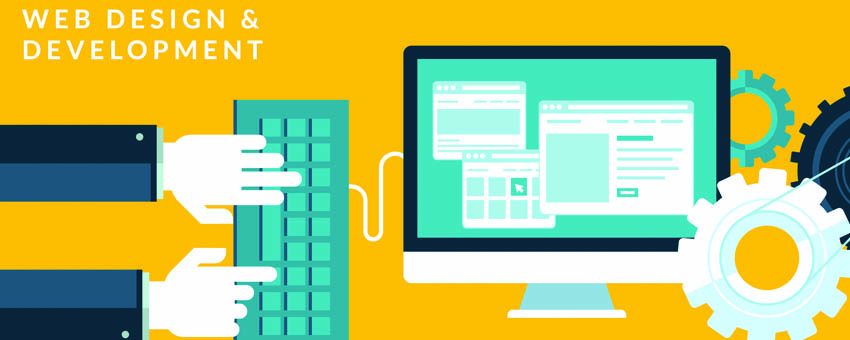 The proliferation of the internet demands that effective web design be incorporated into every business strategy. Millions of consumers and businesses are employing the internet to search for services and products like yours. The first impression a visitor experiences on your site determines whether it is a successful, or unsuccessful, outcome. Only a properly designed website will convey the right message that ultimately converts visitors into loyal customers. Here are the Top Ten Pillars of Superior Web Design that, when properly implemented, assures businesses that their internet marketing message will mesmerize targeted audiences into the desired response.
Keep it User-friendly – This is the foremost caveat in web design. It must be user-friendly enough to create a successful experience for the visitor. Sites that are difficult to navigate or don't quickly display the appropriate information only frustrate the visitor who often leaves for more hospitable sites.
Don't Overwhelm or Underwhelm – Create a comfortable environment where the majority of visitors don't react to the site with extreme feelings such as "love' or "Hate". You want to convey an environment with muted tones and soothing graphics that invite the visitor to stick around for a while.
Use Simple Fonts – difficult-to-read text gives websites an amateurish feel to it. A few specific fonts are most commonly used because they work.
Use Colors sparingly – select only a few colors judiciously. Bright colors should only be used for occasional highlighting.
Content is King – Nothing frustrates a visitor more than being unable to easily find the information he or she is seeking. Take care to offer all of the information that the visitor could possibly have an interest in. if you don't give them what they are looking for, they'll leave promptly empty-handed and with a bad experience.
Don't make the visitor work too hard – Stick with intuitive navigational tools that simplify the experience. Remember that each new visit is a tour through unknown ground. A good website design guides the user rather than distracts him.
People read internet content differently – The human eye "reads" a web page differently from a printed page. Internet viewers are more likely to scan for keywords and relevant content.
Consider different internet speeds – Too many sites clutter the pages with an abundance of graphics and videos. It only serves to slow down connections. With successful internet graphics, less is more.
Avoid Excess Graphic applications – Design tools such as flash and animation should be used sparingly for a clean looking, inviting site. strong and avoid too much text – Keep text blocks to under 150 words. Too much text will overwhelm the visitor.