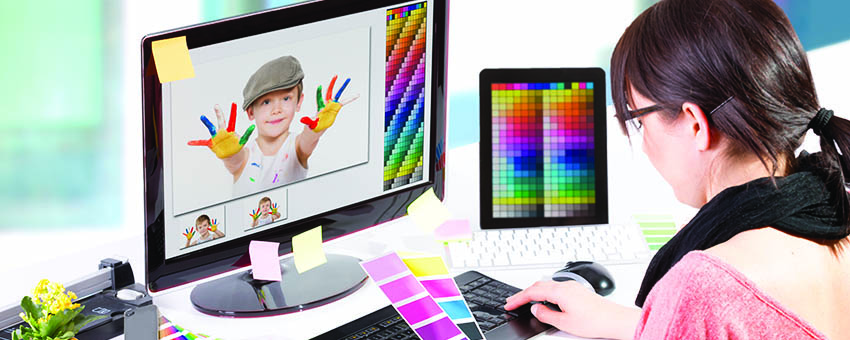 Throughout the history of logo design and business signage, current trends of each era have dictated the look and feel of the image that is conveyed. By the 1800s, mass marketing exposure was made available through the proliferation of newspapers in every American city. During America's civil war era, major markets like New York supported hundreds of daily newspapers as a content-hungry population devoured information at a voracious rate.
However, it was not until the 1920s and 30s that we saw the birth of mass marketing as we know it today. It ushered in the golden age of brand marketing. Mass transportation gave way to media opportunities such as billboards, daily newspapers and monthly magazine distribution. Consumer access through a new invention called the radio gave birth to the advertising jingles that to this day have ingrained themselves into our American psyche. By the 1950's the ubiquitous television became permeated into every household.
It's no wonder that logo design has re-emerged recently with a bent on re-capturing that great era of brand marketing. Designs reflecting the distinctive look of Art Deco from the 20's to the iconic branding from the '50s are popping up everywhere. Businesses are attempting to re-capture more home-spun, friendly warmth that typifies a simpler, happier time.
Small businesses are particularly interested in embracing the look and feel of another era. Many businesses are eschewing the more utilitarian, impersonal look that was popularized in the 80s and 90's for a more neighborly, feel-good look of a smaller, more personable image.
Vintage logo design also reflects marketing strategies that communicate a one-on-one approach as typified by today's social media strategies. Companies are attempting to speak to the needs of the individual rather than taking an impersonal mass market approach. Perhaps, in the future, we'll be re-introduced to classic branding that has survived the test of time. Maybe once again we'll be soothed by jingles such as "You can trust your car to the man who wears the star" (Texaco) or "flop, flop, fizz, fizz, oh what a relief it is" (Alka-Seltzer). Ah, the good old days are back again.