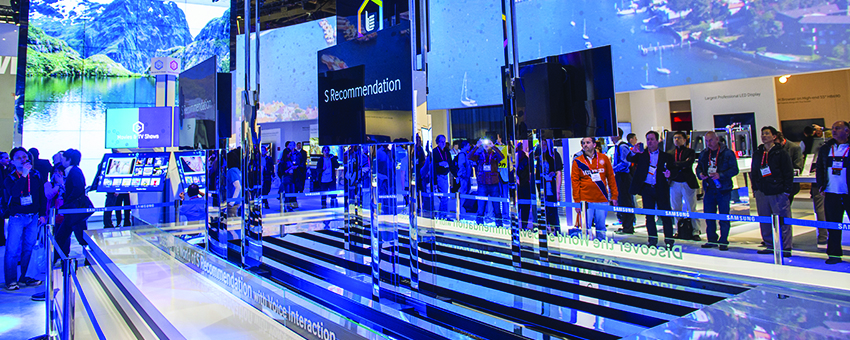 The Consumer Electronics Show is known for showcasing fun and unique inventions ranging from the superfluous to the essential. Here are three new inventions that were introduced at the show in Las Vegas this year. Perhaps you'll find them to be enhancements to your life or more junk to clutter your drawers. You be the judge!
Just when you thought you've seen it all in weight loss gadgets, here comes a fork that tells you how healthy you're eating habits are. In addition to performing the function of the traditional fork, dubbed The HAPI Fork, smart utensil will calculate digestive activities such as the number of bites you take, how fast you consume food and the time it takes to eat a meal. The device builds mindfulness of your eating habits which in turn give you the opportunity to change to a healthier way to consume food.
Sensors are now commonly embedded into many common household systems and appliances to manage activities such as appliances, HVAC, lighting, security systems and more. The information and scheduled actions generated by the sensors can be communicated inside the home and remotely through smart phones and PC's. However, managing this disparate information can be a daunting task. That's why Lowe's developed what it calls the Iris System which functions a central hub for all of the data generated by the myriad sensors embedded throughout the home. In addition to activating the dishwasher, Iris acts as a single mobile app that permits the homeowner can monitor all activities including issues such as carbon monoxide levels and moisture levels for you plants. Lowe's will be offering additional apps to add to the hub coming from brands such as Verizon, Whirlpool and Petsafe.
The folks that brought you Find My iPhone, introduced a luggage location monitoring device called Trackdot. Just toss the small black and orange box into your checked luggage and if it doesn't arrive at the destination, just check the app online to determine its location. Trackdot transmits the baggage location via a SIM card. It detects when it's in transit and notifies the owner when it has landed and where. It is priced at $50.