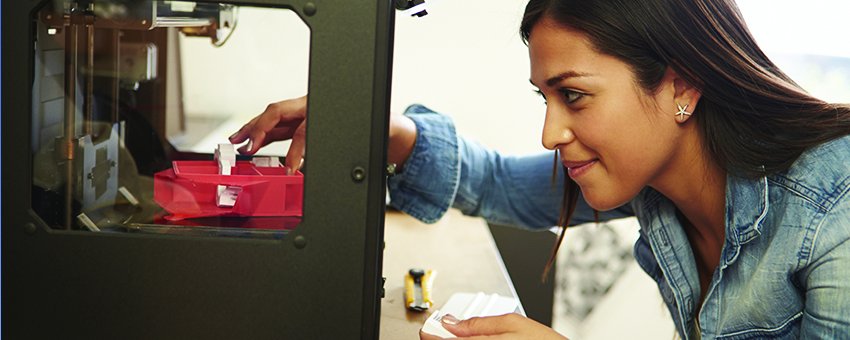 The latest personal 3D printers unveiled at the big apple's Maker Faire. 3-D printers have advanced dramatically over the years in power and craftsmanship. Now, they may actually become… functional. Maker Faire's 3-D Village display attracted mostly hobbyists and inquisitive parents with curious kids in tow. The objects produced by the latest technology in 3-D printers include everything from small replicas of the Eiffel Tower to a pair of fully functioning high heel shoes. 3-D printers operate by incorporating a laser that feeds off of a thin plastic sheet embedded with resin. Although the resin sheets are costly, word is that the brain trust has just recently come up with a much cheaper solution.
With that cost tamed, personal 3-D personal printers are well on the way to arriving at homes near you soon. The fans of this relatively emerging technology are enthusiastic about the future possibilities that the printers promise to deliver. So enthusiastic in fact, that the Form 1 team managed to raise over $1 million to continue its production.
The expo attracted a diverse range of onlookers. Yet the primary audience desired by the designers and developers is engineers and industrial designers who understand the significance of how this technology can be applied to a wide range of applications.
3-D printers have been around for two decades. However, they have been very costly, prohibiting their wider use as envisioned by industrial engineers and other futurists. Currently, the commercial technology involving itself with 3-D printer include the culinary arts and the healing arts. One very promising development involves is used for the manufacture of prosthetic limbs and artificial organs.