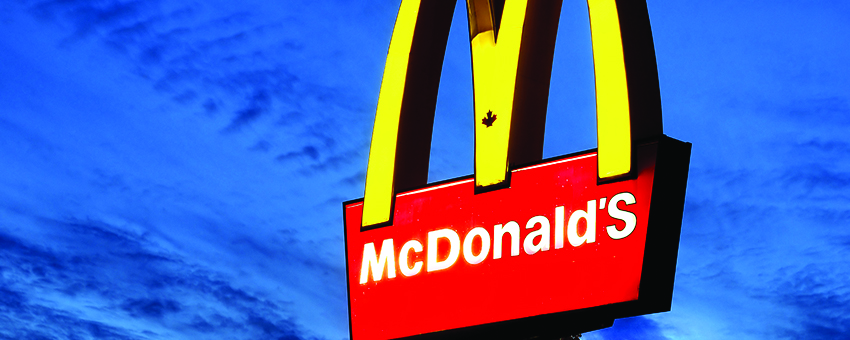 Would you like an iPad with those fries? A McDonald's outlet offer's customer's free use of Apple iPads as they enjoy their Big Macs. Move over Big Mac, another Mac has arrived at Mickey D's. A McDonald's restaurant in Virginia Beach, VA is offering customers the use of a free iPad as they munch on the restaurant's fare. The mobile devices are securely mounted on the tables and available for customers wishing to surf the internet while chowing down on the restaurant's menu selections. According to the outlet's management, the purpose of offering the iPods is to reinforce customer loyalty by optimizing the time they spend at the restaurant. The iPad provides the opportunity to check their email, make banking transactions or catch upon the news.
The franchise owner, Hugh Fard, had first come across the novel idea at a McDonald's convention in Florida. The iPads are being provided by a French company that maintains the devices and regularly replaces damaged, malfunctioning, or stolen devices. Interestingly, the only blocked content is You Tube, which the management believes contains pornographic content. Typically, a fast food restaurant depends on high turnover. Yet it would appear that the mobile devices would encourage customers to overstay their welcome. However McDonald's is introducing a new, more upscale environment in some of its locations. The new look is designed to create a more inviting appeal similar to Starbuck's which depends on customer loyalty in order to maintain the frequent visits of its regulars.
As part of upgrading McDonald's image, some franchises are adding gourmet coffee blends and healthier food choices. The ubiquitous food chain is rolling out more adult-friendly interior designs and eschewing its image as the Happy Meal place. The locations targeted for the facelift enjoy locations that are more frequented by working professionals less so families with children in tow.