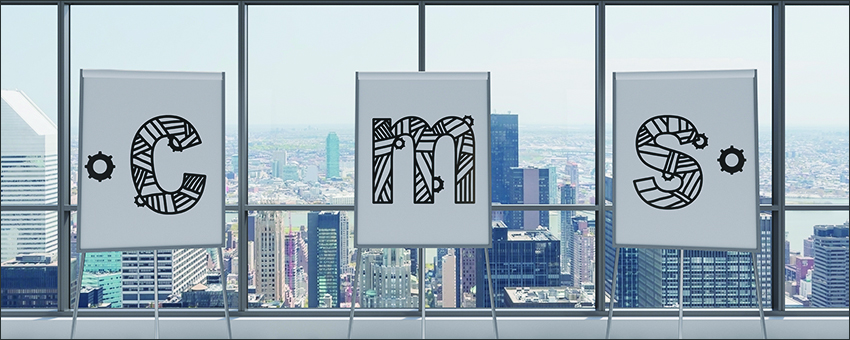 Over the last decades, content management systems (CMS's) went from a platform that was only available to the largest companies with the most money to invest in their website, to a platform that is available as an open source utility that can be used by anyone. Content Management Systems are so popular that you can find all of the resources you need to launch a simple website for next to nothing. One of the drawbacks of these open source utilities is that businesses often end up relying on templates to design their website. Usually, these templates are only compatible with their specific platform to a certain extent. As you begin to add plugins, you begin to see bugs come out, requiring hours of work to fix. At Final Web Design, we understand how to help businesses meet the needs of their specialty online, so when you need content management systems web design, you know who to call.
Content Management Systems web design is often a complicated process. Whether using pre-coded extensions, or custom coded ones, there's often several pieces that need to fit together perfectly to continue to maintain the look of your website while sustaining the functionality of your extensions. Final Web Design is well versed in all aspects of content management systems. From Joomla, to WordPress, and everything in between, we know how to customize your website not only in the sense of design, but make it fully compatible with any extension or plugin that you can think of.
Furthermore, we have a full understanding of the hard-coded elements on the backend, so when we do content management systems web design, we know where exactly to go to handle any and all features that need to be changed to get the desired result of your website. Content Management Systems were built to be user-friendly when using them as a standalone platform. As soon as you factor in additional tools, you need to make sure you have the professionals at Final Web Design by your side.
Content management systems web design, is one of the most efficient ways to design your site, while running an easy to use interface to handle all aspects of your product offerings. When you need a look that's truly unique, and fully designed to enable your business to do what it needs to do day in and day out, call the designers at Final Web Design.