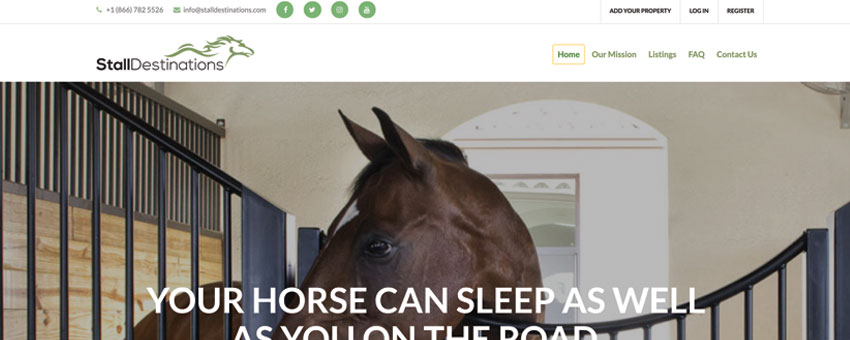 At Stall Destinations we strive to make the process of traveling to and from horse shows as stress-free as possible. We make it quick and easy to find horse stalls all over the United States. Simply select the location or show you will be attending and your check-in and check-out dates to see all of the available stables in that area at a competitive price.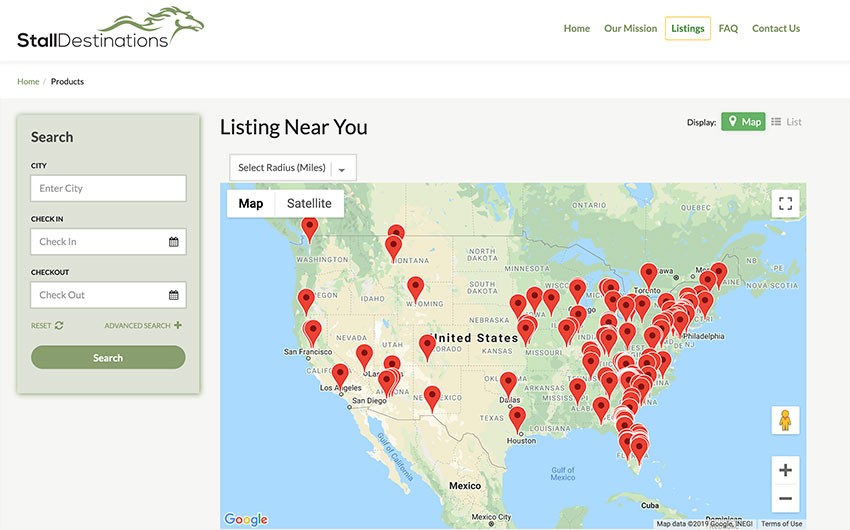 Whether you are searching for horse stalls for rent on your way to Wellington, a horse hotel in Ocala or an entire farm for rent in Tryon. Stall Destinations has a wide variety of properties to choose from and satisfy all of your needs.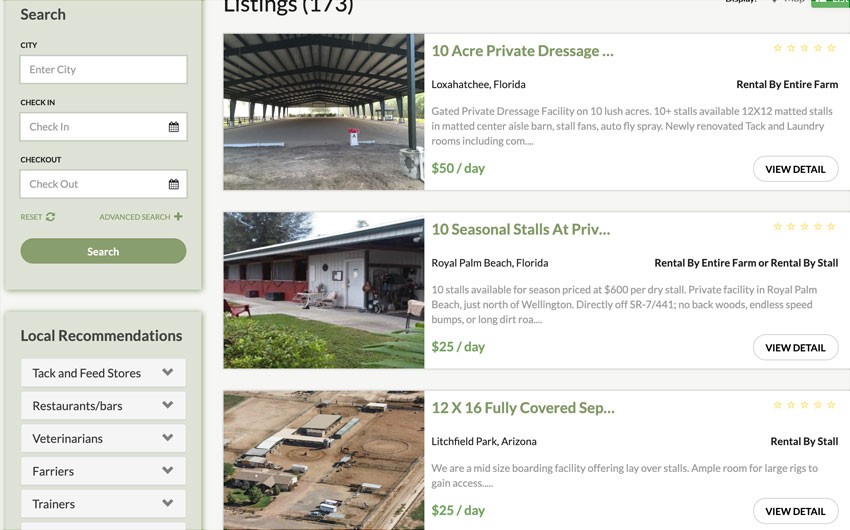 Check out the website for yourself at https://StallDestinations.com. If you are looking to build a new powerful website reach out to the team at Final Web Design today at (888) 674-7779.