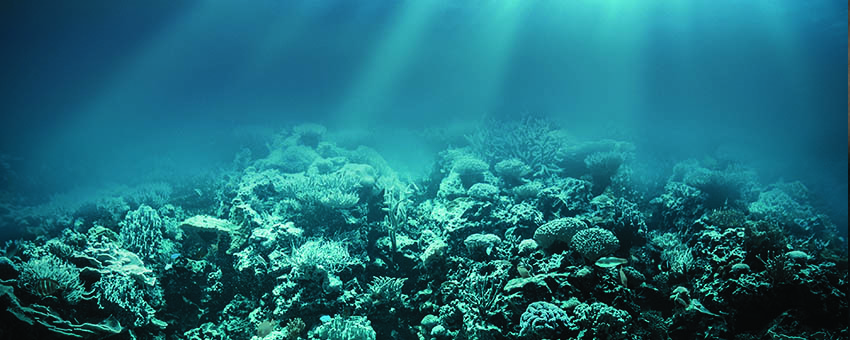 Google Street View has become a popular interactive adventure among the Walter Mitty in all of us who thirst for experiencing far-away, exotic locales. It made possible adventures such as visiting the frigid Antarctica, experiencing the excitement of a blast- off at the Kennedy Space Center or floating down the Amazon in a dug-out canoe. Now the journey continues at the water's edge with breath-taking panoramic views of underwater spots such as the Great Barrier Reef and the Hawaiian islands.
The journey is experienced through spectacular photos of colorful fish and plant life along with a myriad selection of marine life residing in oceans throughout the globe. The interactive feature allows for viewers to zoom in on a particular marine life or lets you know what it feels like to swim with a school of fish and visit close up some of the world's most beautiful reefs.
The undersea journey is made possible by the Catlin Seaview Survey, a project being undertaken to document effects of ocean warming is having on the ocean's reefs. By using high-res 360-degree images to develop the most documented imagery of the impact that global climate change is having on the world's underwater ecosystem.
The purpose of the project is to expose the captured images to as many people as possible and call attention the environmental distress that is endangering the unseen undersea diversity of life. A new, specially designed, submergible camera is being employed soon to allow penetration of depths of between 98 and 328 feet below the surface. Equipped with an array single-lens reflex cameras, it has taken 15,000 panoramic photos with each photo consisting of three shots.
So next time you're feeling adventurous, take Google's Street view for an underwater drive and don't forget to stop at all school crossings.