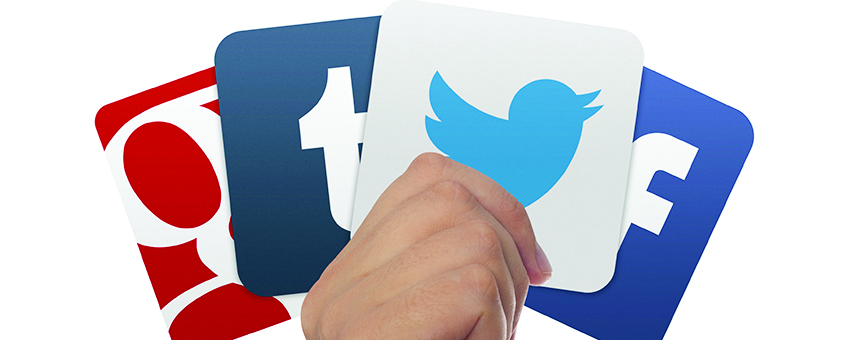 Every year the social media landscape changes so your own social media strategy must evolve along with it. Identifying new social trends can give you a leg up on the competition and help you design better strategies for your own social media campaigns. After all 97 percent of marketers use social media so if you intend to rise above the rest of the noise you'll need to embrace trends that are happening now among the various social spheres. Below are some things to watch out for in the New Year.
Visual Content is Here to Stay
The rise of visual content seems only natural as users and brands alike compete for other people's attention on social media. After all, humans process images 60,000 times faster than text as 90 percent of information transmitted to the brain is visual. This accounts for the rapid rise of visual social platforms such as Instagram, Pinterest and YouTube. The rise of mobile devices has also led to an increase in visual content consumption as people are even more pressed for time. A good image or video can go a long way in keeping your audience's attention and communicating your message effectively. Even if your business is not visual by nature there are plenty of ways you can incorporate it in the form of infographics, graphs and animated videos.
Real Time Social Media Marketing
While this has been a tactic for large brands in the past, it is getting easier for smaller brands to keep track of real-time news and trends thanks to useful social media tools. The ability to latch on to news or trends early on can give you the boost in visibility you need to skyrocket your brand's reach. Of course, it's important to actually understand the meaning behind certain trends and decide if it matches your brand image or not.
Diversification
It's no secret that is getting harder for brands to increase their reach organically on Facebook. Now, if brands even want to reach fans of their page, they need to pay into Facebook's ad network as only 6 percent of followers will see your posts. It's expected that Facebook will continue to tweak their algorithm even more, which will potentially lead to an even smaller organic reach. This means you can no longer solely rely on Facebook as the main traffic driver to your site. Instead, find two other networks your audience uses and start a presence there. Not only will you reach your target demographic, but it's possible you'll find another group of people interested in your business that you might not have considered before.
New Social Platforms
Ello made the biggest splash in the social media scene as it positioned itself as the "anti-Facebook." It claims that it will provide an ad-free and, more importantly, anonymous social media experience. While it's unclear if it will be successful, many former Facebook users have made the switch due to the promise of privacy. Other social networks includes Yik Yak, which focuses on anonymous post exchanges based on location, and Tsu, which offers revenue shares for popular posts. How will these fair in the future? It's hard to say, but it's a good idea to keep an eye out for new social networks and keep track of how quickly it grows.
Keep Your Social Strategy Up-to-Date
As the world becomes even more connected, it's important to keep your presence on the cutting edge of the newest trends and technology. After all, social media is a core pillar of a good content marketing strategy. Not only does it act as an amplifier it is also the main distribution method for content. And while the content itself is important, a good social distribution strategy might be even more important in this day and age.