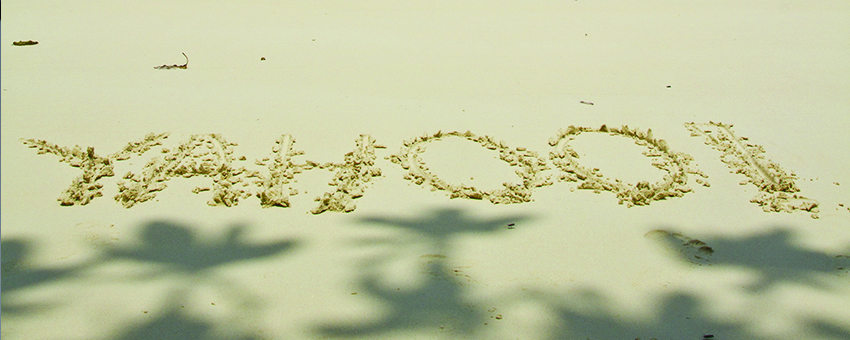 Fledgling Yahoo CEO Marissa Mayer upset Yahoo's cultural apple cart with the recently announced dictum that all employees must report to the office for work or resign their positions. Moving forward, the popular telecommuting policy enjoyed by many of its employees is significantly curtailed. While this represents a significant shift in culture at Yahoo, Meyer concluded that the policy change was necessary in order to get the company on the same page as Yahoo struggles for its very survival. Mayer reasoned that, if Yahoo is to survive, a sea-change was necessary to foster a new paradigm of cooperation and collaboration. Prior to announcing the new policy , Mayer tried the "be nice" approach with offer of free food and iPhones to lure workers into the office but to no avail.
Yahoo's worker policy change has raised a number of concerns regarding web developers who are heavy users of telecommuting. While Yahoo has found the practice to be unmanageable, the question becomes is this a failure of Yahoo's employees or its management? More importantly, how will this change in policy going to impact web developers who are contracted by companies such as Yahoo to work at home.
A number of companies have successfully used software platforms such as Citrix and Workforce.com to remotely manage at-home workforces and monitor productivity. Services such as Skype provides face time cost effectively and regardless of a person's physical location. In addition, the sales costs and wasted time associated with business travel are eliminated with services such as Skype and Go-To-Meeting. With web developers, projects are often their sole responsibility of these contracted employees. However, companies may warm up to the idea of having contractors report to the office as well in an effort to better collaborate with others on shared projects.
On a more eco-friendly note, one has to question the future validity of monolithic skyscrapers located in dense urban centers. Recent studies indicate that traffic congestion is worsening in carbon monoxide-chocked cities and energy costs involved in maintaining office buildings is sky-rocketing. With 90% of the country's population residing on 10% of the nation's land, consideration should be given to better utilization of space by alleviating urban congestion driven primarily by commuting.
Understandably, not all workers share the same mindset when it comes to having the discipline to work independently. However, there are some advantages to fostering an entrepreneurial spirit in the workplace by relying on personal accountability. While placing all employees on the same premises may encourage collaborative culture, there's always plenty of distractions such as the water cooler where time may not be used optimally.