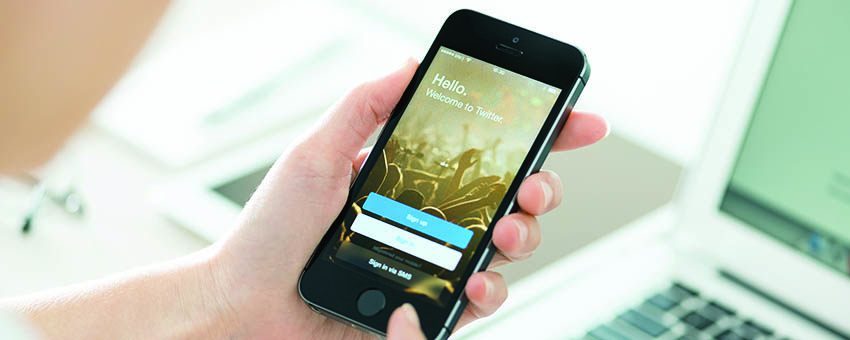 Twitter is the online social networking microblogging portal and according to data published, it has nearly 646 million registered users, out of which nearly 230 million are actively using the social network. It is increasingly important for business enterprises to use Twitter, as a means to promote their business. Twitter can be used by businesses as a marketing tool to establish brand awareness or to create a successful user following. Tweets can be used as advertisements to connect with the right people with the right information.
Business enterprises, both small and big can successfully use Twitter for business purposes. Increasing your user followers will help create awareness for your brand and services. This is done by attracting customers and engaging them for a long time, by letting the current followers help you by spreading the word to their friends and family. Posting Twitter ads to attract more followers and lastly by providing more content and promotions to your followers.
Through consistent efforts, your businesses can create a dedicated group of followers who engage with your tweets, ads, and information. The next thing you need to do is use various tactics to promote the company and products, promote sales growth and awareness of the brand. One way is to use events to promote businesses and to engage in conversations before and after any social, business or cultural event. This way one can not only improve brand awareness but also tap into current interests. It is easy to take advantage of the information gathered this way by creating a suitable advertisement to launch new products and services.
There are nearly 230 million active Twitter users, scattered all over the world, in different geographical locations. It is nearly impossible to target all the twitters to promote the business and it is better to use geographical location, gender or interest to target a suitable group of customers through advertisement tweets. This way time and effort are concentrated to reach the potential customers.
It is good to measure the impact of the advertisements by analyzing the effect of the tweets and advertisements. A number of analytical dashboards are available on the internet to analyze the results of the efforts. Another way to measure the impact of the campaign is to directly ask the twitter users for their opinion, likes, and dislikes. The marketing strategy can then be changed to reflect the current interests, likes, and dislikes.
Finally, there is a need for a flexible strategy to set goals that are specific and realizable. It is easy to scale down the target to one which is more manageable. Twitter is a powerful tool to promote your business; however, it is not a one-time effort, it needs to be flexible, and the effort has to be sustained over a long period of time. Like any complicated tool, first one needs to learn how to use it effectively, it then becomes a powerful and effective means to promote the businesses. Visit Final Web Design Twitter page @ https://Twitter.com/FinalWebDesign